Category: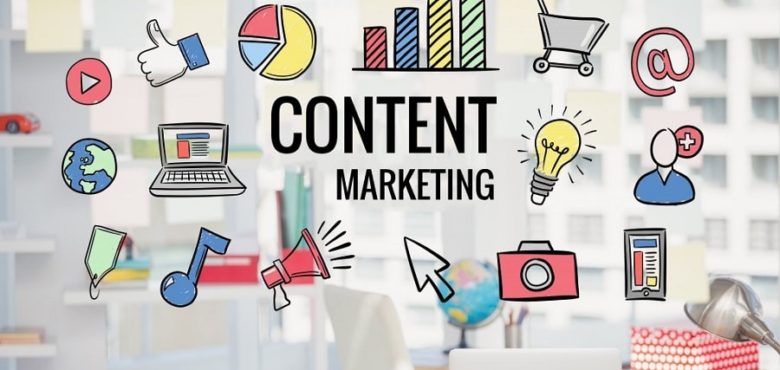 4 Ways to Develop a Winning Content Marketing Strategy
Content marketing is one of the most important and effective strategies for any business, but a lot of people don't know how to use it effectively. If you get your content marketing right, you will be able to drive traffic to your site, increase search engine rankings, and build trust with customers so you can increase your conversion rate.
If your content marketing strategy is not doing these things for your business, you need to follow these tips to improve your content and net more results.
Have a Clear Goal
Most marketing managers are aware that they need a content strategy, so they just start creating and posting as much content as possible on their website. But content only works for you when you have a clear goal, so the first thing that you need to consider is, what results do you want from your marketing campaign? Is boosting website traffic a priority, or do you want to increase the number of existing visitors that convert? Perhaps you want to add value to your social media posts? Content can achieve all of these things, but before you get started, you need to decide what your goals are.
Always Focus on SEO
Regardless of what the goals of your content marketing strategy are, it is vital that you always focus on SEO. If you want to know how to rank higher on search engines, content is the best place to start. Make sure that you do a good amount of keyword research so you can select the most effective keywords and phrases. Use them naturally throughout your content and include them in relevant page headers and tags, and you should notice that your search rankings begin to increase, which has a positive knock-on effect on your business.
Use Visual Content
Written content is a very effective way to boost SEO and demonstrate your value to potential customers. However, if you want to engage people, especially on social media, you need to use visual content. People are far more likely to stop scrolling and watch a video or look at an image than they are to click on a link through to some written content on your website. If you spend some time developing professional marketing videos, you will get more results from your content strategy. Creating demonstration videos showcasing your product is a much better way to market yourself than boring lists of product features.
Promote Your Content
If you focus on SEO and improve your search rankings, your content should attract some readers. However, if you really want your content to work for you, it is important that you promote it. Posting links to your content on social media is one of the best ways to promote content and get more readers, while also making your social media pages more interesting and engaging at the same time.
As long as you consider all of these things when developing your content marketing campaigns, you should see noticeable results.