Category: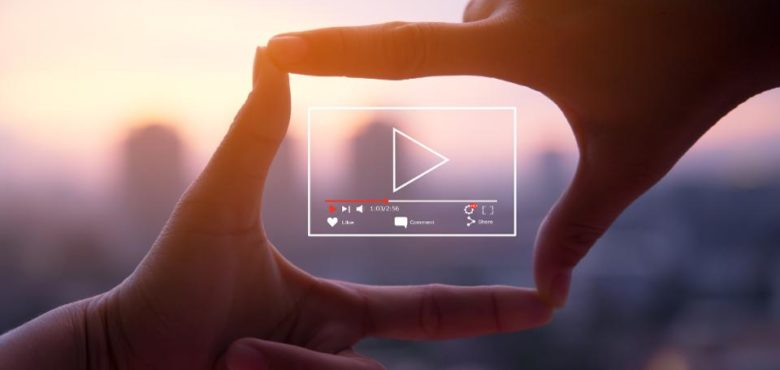 How to Maximise Your Marketing and Advertising Through Video
There are so many opportunities to utilize as a business when it comes to marketing and advertising. One of the most popular forms of marketing and advertising are video, and there's something about video content that a lot of people, all around the world love.
When it comes to using video, there are plenty of ways to use it in order to help your company grow from strength to strength. Here are some tips for maximising your marketing and advertising through video.
Take Advantage of YouTube
YouTube is one of the biggest social media platforms to date and really pioneered the new age of the digital world through video content. What started out as something quite basic, soon turned into a platform that now hundreds and thousands of people are making a full-time income off of it. Not only that but businesses around the globe are using it to promote their content and advertise their business. Depending on what you sell or offer as a service, you can use YouTube to create engaging content that your customers and all potential customers will be able to see and have access to. The more you create and continue to promote via YouTube, the bigger reach you'll eventually come to have. Taking advantage of YouTube is definitely something worth doing if you're not already doing so.
Create Visual Moving Content for Your Website
Your website is a place where you'll be seeing a lot of traffic for your business, and so you want to make it a place that's engaging and exciting to look at. When you've not thought much about the visual content on your website, it's going to likely look less than impressive. Think about how you could incorporate some moving content into the website to make it something that your audience will want to stay on and explore more of. Video and images can slow down your website but there are lots of ways to work around it in order to make it work at a reasonable speed and still have the media you desire on there.
Work With Professionals to Improve Your Content
When outsourcing help for various aspects of your business, you might not have an in-house design or media team. Therefore, you may need to rely on other companies and individuals to help you create video content. There are plenty of corporate video production companies that can help bring your vision or campaigns to life, and they don't need to be something you hire full-time, just as and when you need them. By working with some of the best in the business, you are going to find that you have a lot more success from producing high-quality content both in video format but in print too. Start investing more money into it where you can for the sake of your business.
Collaborate With Online Influencers
Influencers are a hot ticket at the moment and can be just as influential as most magazines and newspapers are at the moment. It's a good idea to collaborate with as many influencers as you can when it comes to video content, and when you're looking for ones to work with, pick those who have a similar audience. You might want some influencers to be ambassadors for your brand, and therefore you pay them to create content for your channel, for their own or both. There are lots of different ways to take advantage of the influence some of these people have, so check out your options if you haven't worked with any already.
Use Other Social Media Platforms
There are so many different social media platforms nowadays, and even more are going to pop up over the course of the internet's life, which is certainly for the foreseeable future. As more of us are online, it's up to developers to create platforms that serve our needs and our interest in other people's lives. YouTube isn't the only video content site as you also have Instagram, Snapchat and Tiktok that provides content and these ones are the more addictive for users. Tiktok being one where you simply scroll to see videos one after the other. It's becoming a popular platform for businesses to get on and also to utilize with other influencers and individuals who have big followings to sponsor them.
There's a lot that video can offer you in your business, so learn to adapt and find new ways to market and advertise your company. Whether that's on YouTube, improving your website's appearance or using more platforms.