Category: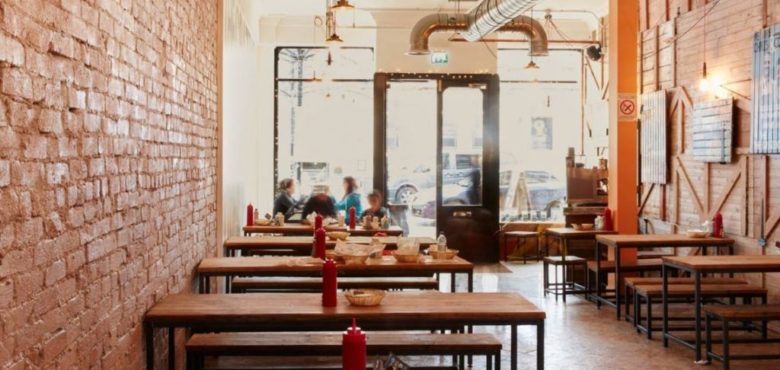 Practical Tips to Run a Successful Food Company Within Your Community
Many people consider starting a food company as their next big venture. It is an excellent way to make money and serve the community with delicious products at the same time.
However, it can be challenging to think about all of the practical aspects of running a business like this one. With this, you will learn how you can start your own successful food company and thrive in your community. Dive in!
Get Various Food Certifications
The first step in getting food certifications is to determine the kind of certification you need. There are many different types, and each one has its own set of requirements, so a company needs to know which ones they want before beginning the application process.
For example, if your business manufactures or processes foods, you will want to apply for the SQF certification. If your company is involved in creating and distributing unique ketogenic diets, then you need Keto certification.
Choose Your Suppliers Wisely
Most people are unaware of the food they eat regularly. Still, if you want to succeed in this business, it is vital that your company only works with suppliers who have sustainable practices. This means choosing organic over non-organic, locally grown produce when possible and working with transparent suppliers in their practices.
Reputable food companies will be able to provide you with proof of where they source their ingredients. However, if they can't tell you this information, then move on because there may be a reason why they're not keen to share it with potential customers.
When choosing suppliers, a second important consideration is ensuring that they're fully compliant with local and national legislation. It's not just about whether the food you buy from them will be safe for your customers to eat, but also if it complies with any relevant environmental standards. This type of accreditation can help protect you from being exposed to unnecessary legal risks.
Get Licenses and Permits
Food vendors are required to have food handler's licenses. Additionally, if you sell prepared foods or other items that require temperature control, you will need a permit for those as well. You can obtain these through your state health department. Note: this is only in the U.S, so check with your local government before investing money into this training.
Additionally, you will need to get business licenses and permits for your municipality. This should be easy enough- search on Google "business license (your city name)." You can also check with the chamber of commerce in that area to see if they offer any resources or discount options for small businesses.
Find Ways to Advertise Your Business
Find ways to advertise your business through social media, such as Facebook and Twitter. You can also get creative with the type of marketing you do for your company.
For example, if there is a parade in town that everyone will be attending, try to set up a booth where they can sample your food! Being outside of traditional advertising channels might be what you need.
Don't Be Too Costly
Don't be too expensive. You don't have a crystal ball, so you might not know for sure what your product is worth yet. Most people are willing to pay quite well for handcrafted items if they feel the price tag is fair and reasonable, but this doesn't mean that you should go crazy with pricing right away.
It's better to start low to gain popularity with your product and then increase the price after making sure people are still interested.
Secure Your Financing
Secure your financing by building a solid business plan and identifying suitable sources of capital. For startup businesses, it is often difficult to find funding due to many different factors that can limit what's available for your company.
While there are multiple forms of financing, each option has its advantages and disadvantages, which need to get weighed out before securing an agreement. Most importantly, it is crucial to have a solid plan before you approach any potential investors.
Maintain High Cleanliness Standards
The first thing you want to ensure is that your business or company has a clean environment. This ensures customers are comfortable and not worried about catching any diseases from the food they purchase.
If this isn't possible, then there's no point in having an establishment at all since everything else falls apart without it. Additionally, you need to ensure that your kitchen staff follows exact procedures and the correct order of events.
In other words, everything must be done in a specific way according to hygiene standards and health safety protocols. This is because if something goes wrong along the lines of any confusion with what should happen first or next, it can lead to a crisis.
Choose the Best Delivery Method
You can choose to deliver your food yourself by starting a catering company. This is the most flexible method because you will offer different menus and services based on what works best for your community. However, it requires a lot of energy in management and time spent away from the office.
Another option is to be a food truck owner. The main benefit of this method is that you will not need an additional staff member to deliver the food, and it also does not require time away from work because your employees can handle everything. However, there are many regulations governing food trucks, making them more challenging to run than catering companies.
Work With the Right People
While the food industry is overgrowing, it can be challenging to run a successful business. Work with people that share your mission and values while avoiding toxic partners who might undermine your efforts and company image.
Partnerships are essential in any thriving business; however, ensure you're working with individuals who value what's necessary for the success of both parties involved.
Find Ways to Promote Your Reputation
Create partnerships with local companies and organizations to promote your brand. This will increase the chances of people knowing about you and what you do. For example, if a bakery is opening nearby, see if they would be interested in giving out samples for free on opening day; this can lead to potential customers buying from both places and thanking them later.
Don't be afraid to ask for help! If you're not sure how to promote your company, reach out to experts in the field who can provide free advice and guidance on what works best. For example, if people are more willing to share things via social media platforms like Facebook or Instagram, then use this as a platform at no cost.
The essential part of running a food business is doing research. You need to use all your resources, whether searching online or talking with people already in this position. Everyone has something valuable to contribute, and you should never be afraid to ask questions, even if they're dumb ones! As long as you do what it takes to learn, you'll be able to run a successful business.