Category: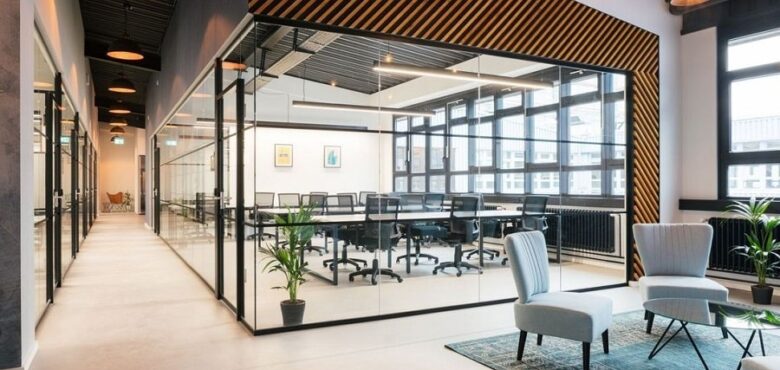 Simple Ways to Make Your Office Look More Professional
Your office isn't just a room with four corners and a desk, it's an extension of you. Your office says a lot about you, it is where you conduct business, meet with clients and coworkers; and each person that walks into that room will base their first impressions of you on what your office says about you.
Starting a new business is hard without all these things to think about. Fear not though each office can be tailored to your individual needs and styles. Do you want to command respect? Do you want to seem kind and approachable? Would you like to create an atmosphere of calmness and cool-headedness? These are all questions you should be asking yourself and thinking about when you start to think about designing your office space.
Of course, you can invest great deals of time and money into it to make it look more professional. But they don't have to be expensive, in fact, they can actually be quite simple and affordable. Here are just a few ways to give you some ideas.
Personalization
Nobody likes stepping into a cold, lifeless room lacking in any character or personality, not only is it a little bit creepy but it doesn't inspire any joy or enthusiasm. As we said, your office should reflect who you are. Adding some personal touches such as a few family/pet photos or artwork you enjoy will instantly give people a taste of who you are (a family man/woman, a lover of the arts). This makes you more approachable and easier for you to build a rapport will your clients and colleagues which as we all know is fundamental to any business relationship. Of course, it's important not to go overboard, it isn't supposed to look like an extension of your home. But a few tasteful pieces here and there can make all the difference.
Furniture and Design
Furniture isn't just for utilitarian purposes. As any budding interior design enthusiast will tell you, the human eye is attracted to pleasing shapes and designs. This is why good (and simple) furniture is important for any office. It will help people feel at home in your office and more comfortable. Furthermore, you will be spending most of your day and working long hours there so it is important that you feel comfortable and in a relaxed setting. Finding a good and comfortable desk chair is of course the most important thing, finding one that you can spend a long time in and is good for your posture to prevent health complications. But aesthetics are also very important if you want to seem more professional: a solid wooden desk, styling lamps, professional office blinds and office roller shades, as well as plants to inject life in there. Trust us your eyes will thank you for it!
Space and Lighting
Who wants to walk into a dimly light, dark office, it's not very inviting and doesn't create a good work environment. Nor is a cramped office with very little room in it for you let alone your furniture. But for many of us, we don't get a choice and are not lucky enough to have either of those things. This doesn't mean you should give up though. It is important to maximize your space and natural lighting. Artificial office lighting will put a strain on your eyes and damage them and a cramped office will make you feel uncomfortable. If you have a small window it's important to put your desk/workspace directly facing it while filling any dark spots with artificial light. Spread everything out in order to create more space in the center of your room. You will be shocked at how much of a difference this can make.