Category: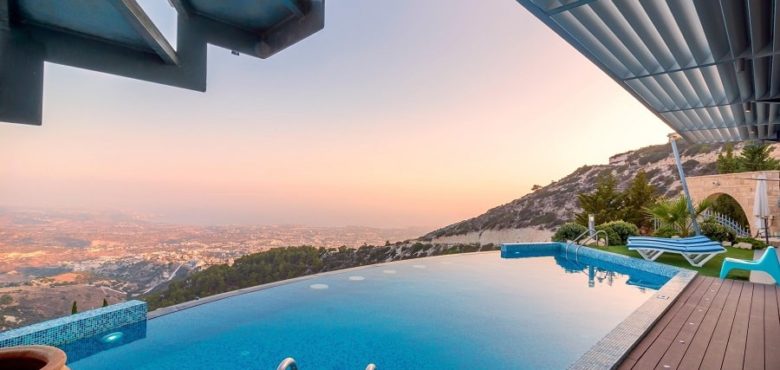 Top 7 Things to Consider When Buying a Holiday Home
Whether you have a family, are in a couple or flying solo purchasing a holiday home can be very daunting – especially if it's abroad and you aren't familiar with the real estate market. Buying a house in your own country is difficult enough – but buying it abroad can be on another scale that's not for the faint-hearted.
Even if you have been to the location dozens of times throughout the years, there are certain things that you should look out for and consider before taking the leap and investing in a property.
A big purchase to make – no matter if you're looking at a high end condo in Costa Rica, a villa in the countryside or another type of property, you need to be ready to commit to the property wholeheartedly.
To help you navigate this process, here are the top seven things that you should keep in mind – whether it's your first holiday home or you've invested in property abroad before.
Decide on a Realistic Budget
How are you going to finance your holiday home – by a loan, a mortgage or by purchasing it outright with cash? This is an essential consideration to make before you get your hopes up and find the holiday home of your dreams.
By working out a realistic budget, you can start by creating a list of 'must-haves' and 'wants', knowing exactly what you can get for your money in your chosen area. Without doing so, you'll find that you're looking at properties that are way out of your price range.
Think About Your Criteria Before Searching
Before heading online to search for your perfect holiday home, write down a list of criteria. This will involve everything that you want the property to include – from a large pool or manicured yard to a walk-in or outdoor kitchen area.
Consider the features that you really need – if you're only going to be there once or twice a year, you might not need state of the art finishes. But if you're there more frequently, you might want to upgrade and have creature comforts that will make your getaway that much more special.
During this stage, you will also want to look into different styles of property. Do you want a condo overlooking the sea? Or perhaps a townhouse in the centre of the city? Once you've made these decisions, you can compare and contrast different properties.
Rental Opportunities for the Rest of the Year
Are you thinking about renting out your holiday home for the rest of the year? Although this will give you a little extra money each month, there are certain precautions you should take if you opt to do this.
Firstly, you must be aware of the lettings market in that location. Considering how much similar properties are being rented for, legalities that you have to pass, etc. as it can be a difficult process for novices.
Secondly, you will have to be aware of who you're renting your property out to. Do they seem trustworthy? Will they pay the bills on time? It's a good idea to seek the help of a local realtor who can assist with finding you a credible tenant.
An Understanding of the Local Market
As aforementioned, before buying a home abroad, it's essential that you have an understanding of the local property market. This is imperative, in case any legal implications crop up throughout the various stages of the purchase.
For example, some countries are known for being difficult to purchase a holiday home due to the restrictions on both the properties and the land. Even if it's a location that's closer to you, there are certain financial and legal issues within the real estate landscape that you might not be aware of – so ensure you read up thoroughly on the process of buying in your chosen area before doing so.
Nearby Amenities
Even if you're familiar with the area, it's vital that you look up transport links and amenities nearby. Is it close to a hospital? How far away are the shops? Is it within easy reach of the airport? These are all things that you should consider during your house hunt.
There's nothing worse than purchasing a holiday home without knowing what the area is like and whether it's easily accessible. To save you stress and worry down the line, include the above into your criteria list from the start.
Additional Costs with the Purchase
Apart from the initial outlay of the property, there are additional costs that you have to consider along the way. These can include maintenance charges, service charges or ground rent depending on your location. If you're purchasing the holiday home with a loved one or friends you can easily divide these costs between you.
But if you're buying a holiday home on your home, you'll have to factor these costs and budget accordingly.
Think About Home Security
Along with the above, it's important that you know how to keep your home secure when you're away. As it will be unoccupied for most of the time, it's a good idea to invest in certain security features to give you the peace of mind that you require.
From security cameras to home alarms, there are little changes that you can make to the property that won't cost you the world. You can also start to build a relationship with your close neighbors, asking them to keep an eye on the house when you're away.
Final Thoughts
It won't by any means be an easy process. But if you prepare thoroughly in advance, budget effectively and consider all of the factors related to the property market that you're purchasing in it can run smoothly. Although it might seem like a lengthy process – it will be more than worth it when you get the keys.
An investment that you can thrive from in the future, it will give you somewhere to escape and unwind throughout the year.