Category: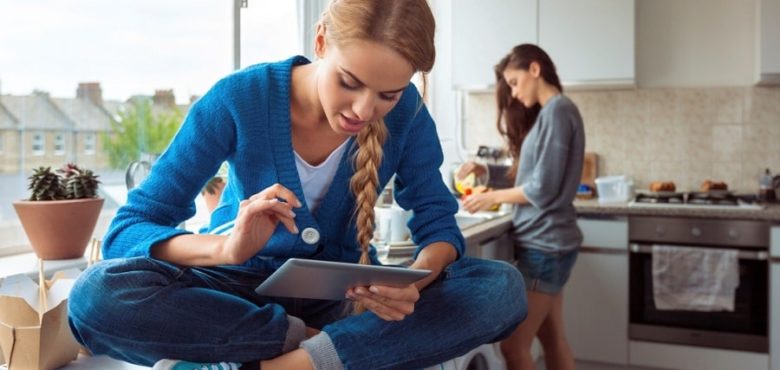 5 Ways to Improve Your Home When You Live in a House Share
Many younger people live in shared houses. While it's not the most glamorous of living conditions, it is often a necessity in expensive cities and means you can start saving money for a down payment for your own home. Living with roommates doesn't mean you have to live the same lifestyle as you did in college, so if you want to improve your home and give it a more mature vibe, here are some tips for inexpensive home improvements.
Keep Things Clean
Even if your home doesn't look like an interior design magazine, keeping it clean and tidy will at least make it a pleasant place to come home to. When you agree to move into a house share, you should find like-minded roommates who want to keep things tidy and create a cleaning rota, so you know who will be doing which tasks.
Create a Beautiful Bedroom
No matter how much you like your roommates, you're likely to spend a lot of time in your bedroom when you share a house. Therefore, you should make the space your own, making sure it reflects your own personality. Doing so will give you a space to relax after a long day, watch a movie, or bring people around. There are lots of bedroom makeovers you can do on a weekend that are budget and rental-friendly, such as creating a feature wall with removable wallpaper, creating a seating area, or adding some color in the form of rugs and accessories.
Ask Your Landlord to Make Improvements
While there's a stereotype that landlords are cheap and don't like to spend money, ultimately, their properties are investments, so they will need to make improvements now and again. Upgrades such as bathroom remodeling or a new kitchen can increase the value in their home, so if you have very dated features in your home that you can't do anything with, then it's worth speaking to them to reach a solution.
Create Storage Solutions
When you're sharing areas such as kitchens and bathrooms, it can be difficult to keep everyone's stuff organized. However, giving everyone their own storage space will help avoid the usual arguments about people using each other's products or eating their roommate's food. Get some plastic baskets for the fridge and freezer so people can separate their groceries and consider installing some shower caddies, so you don't have a mess of half-used bottles lining each surface.
Work on Communal Areas Together
Some days you'll wish you lived in your own place, but ultimately, living with others can be good for you. It means you've always got someone to hang out with, and it's often fun when you're in your 20s and 30s. Find like-minded roommates and it's a lot more bearable. You could create a fun project out of updating your living room and communal areas, making them comfortable places to watch movies or have a few beers. With plenty of people to help, you can get the job done easily and cheaply and start enjoying your home.