Category: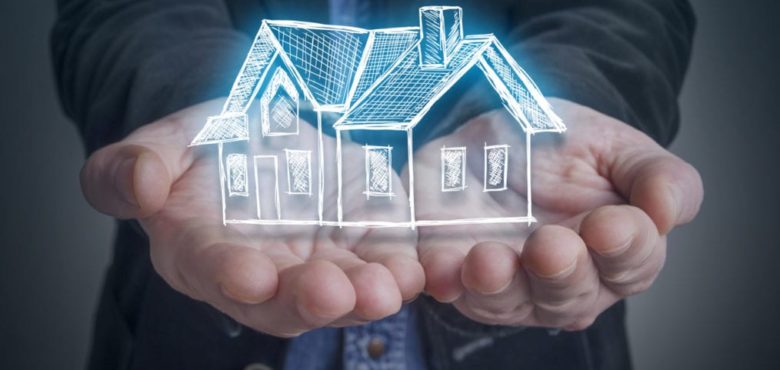 Your Next Property Move: Investing in Real Estate
It's no secret that real estate is always a tempting area to invest your money in; if you make wise choices, the rewards can keep you financially healthy for the rest of your life. There are an array of ways to get involved in the property market, and you'll need to figure out the best options for you. Your time, budget, and location will all have a role to play in where and when you invest your cash in a slice of the real estate market; therefore, planning and knowledge is key. There are plenty of tempting choices out there regarding property and earning money back from a long, or short term investment.
You're going to need to decide whether it's best to buy and rent out a property, renovate to flip quickly or build from scratch in a desirable area to either sell on or become the landlord of. You'll need some ideas about each area of the market that you need to consider before putting your money into property, and a helpful hand in making the smartest decision for your current circumstances. Therefore, the following is some inspiration and advice for those who are ready to take the leap into real estate, for a financially bright future ahead.
Starting from Scratch
Fortune favors the bold, and if you're brave enough to take on a building and construction challenge; you could have a property that's exactly what you need to gain returns. Location will play a major role in the success of your real estate investment, so look into the amenities, public services, and the transport links before you consider buying a plot anywhere. Do your research regarding architects, contractors, and construction services; always pay a little extra for reputable companies and never go with a business just because they're low cost as you could end up with a badly-built home on your hands. Also, it's a smart idea to keep in mind what the final use of the property will be. If you want to hold on to your building for many years ahead; you'll want to invest in timeless construction and style. However, if you're after a quick sale or you want to put it on the rental market; you'll need to consider what your target audience are after, and not just yourself.
Purchase Wisely
When you're ready, and you're looking to begin your career as a landlord, with a future of having a portfolio of properties under your belt; you'll need to invest in high-quality properties, already built in desirable locations for your target market. Therefore, you need to carefully consider the state of the house or apartment you buy; we're not on the renovation section yet, so if you want a ready-to-move-into house you must do your research. It's always worth looking at new homes first; they will meet building regulations and guidelines and are likely to be built with your target renters in mind. Keep your eyes peeled for the latest apartment, house, or condo for sale so that you have a clear idea about what's selling on the market, and where would be wise to invest. The less you have to sort out in the property, the better, so a new build is often a smart choice for the first time real estate investor. Don't be too sentimental with your choices, you can save that for the home in which you choose to live; this is about making the best investment for your cash.
Flipping and Renovation
If you've chosen to buy a home to renovate and flip quickly; you'll need to detach your emotions and personal taste from the project and ensure that only the essentials are carried out. Much like a construction or building project, as mentioned beforehand; you'll need to employ the services of reputable companies and those who will bring out the best in your investment. You can make a warm and inviting environment in a building with injecting too much character; you want it to appeal to a wide audience of potential buyers, so be as pared back as possible with the build and interior design. You'll need to consider the potential costs of dressing the home, and try to appeal to as many people as possible when purchasing decor and furniture. You may well need to reuse these items in the next property you put on your renovation portfolio, so be smart about what you choose.
As long as you've done your research and carefully planned each step of your process in the property market, it  will ensure that you reap the rewards in no time.