Category: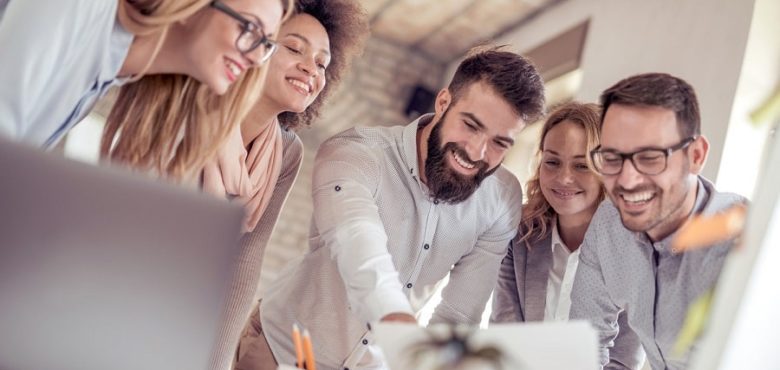 Important Steps to Ensure the Wellbeing of Your Staff
Business owners need to focus on staff wellbeing if they want happy and productive employees. When your employees are healthy and satisfied, you'll improve your company culture and reach new levels of success.
Focus on Engagement
When staff lack engagement, they feel unsatisfied in their roles, which can negatively impact their wellbeing. To improve engagement, it can be helpful to try engagement platforms, such as these.
Quantum Workplace: This is a top tool for performance management, and employee engagement. The platform offers employee recognition, feedback, surveys and alerts. To inspire your staff, and see higher engagement levels, QW has plenty of great features.
Jostle: The Jostle Platform was designed to improve staff engagement, by supporting communication and a positive culture. Jostle is a 'People Engagement' tool, allowing staff to celebrate each other's successes, and contribute stories from the workplace. Some of the key features include employee recognition, surveys, and polls.
Regular Feedback
Providing your staff with regular feedback can help them to get more out of their roles, which can positively impact their wellbeing. Hold regular catch-ups to help your staff create career goals, and ensure that they are managing their workload. Ask them if there is anything you can do to support them with their workplace wellbeing. Regular feedback is the best way to identify problems, and offer help.
Improve Your Environment
Simple adjustments to your workplace environment can make all the difference for when it comes to the wellbeing of your staff. Ensure that you provide an attractive workplace, with plenty of natural light and healthy features. A few healthy features and adjustments might include:
Plants & air purifiers.
Under desk bikes and standing desks.
Eco-friendly fixtures, from taps to kettles and compost bins.
Workplaces for independent work plus collaborative spaces.
A well-designed work space that's full of bright colors and artwork.
Comfortable and ergonomic seating.
Wellness Tools
There are lots of great wellness platforms that have been especially designed to support the needs of business. To get going, these are a few neat options:
Wellright: Wellright is a corporate wellness tool, which helps staff to make better lifestyle choices. The tool includes over 300 fun activities and challenges, to support wellness. The Wellright app offers a holistic approach, covering financial, physical, occupational ,and emotional wellbeing.
IncentFit: This is a health and benefits service, providing wellness benefits for staff members that make healthy choices. Here there are gym based challenges, financial challenges, and the opportunity to set wellbeing goals.
Employment Law
To ensure the health and wellbeing of your staff, you need to ensure that you comply with employment laws. Employment laws cover various aspects of the workplace, whether it's working conditions, employment contracts, and statutory rights. Adhering to employment laws is essential to the health of your staff, and for compliance. Failing to follow employment laws could land you with a hefty lawsuit on your hands. It's not uncommon for companies to get caught up in lawsuits, for instance the Summer Uchin vs. Condo Roccia pregnancy bias case.
Don't Forget About Mental Health
It's far too easy to focus all of your energy into making sure your staff are physically healthy while forgetting about their mental well-being, but this can lead to all manner of different issues in both their professional and personal lives. You have a responsibility to promote good mental health inside your workplace, so there's no time like the present to do whatever you can to help your team feel as optimistic as ever. Handing out compliments and rewards when a member of staff does a great job is something you should consider, as this will help your employees by acknowledging (and appreciating) the effort that they put in each and every day.
If you're a particularly busy boss that doesn't quite have the time to check in on staff as much as you would like then do not fret, as fortunately you can contact an expert employee care team that will act on your behalf. Making good mental health a priority will help your staff and business in so many ways, so it's vital that you can begin to realize the importance of a happy state of mind.
Get Up & Get Moving
If you run a business that's somewhat 'stationary' in the sense that you and your staff sit or stand in one position for most of the day, then you should always aim to get up and get moving. Encouraging your team to get out of their chair and get the blood pumping around their body every couple of hours will keep them wide awake and free from aches and pains.