Category: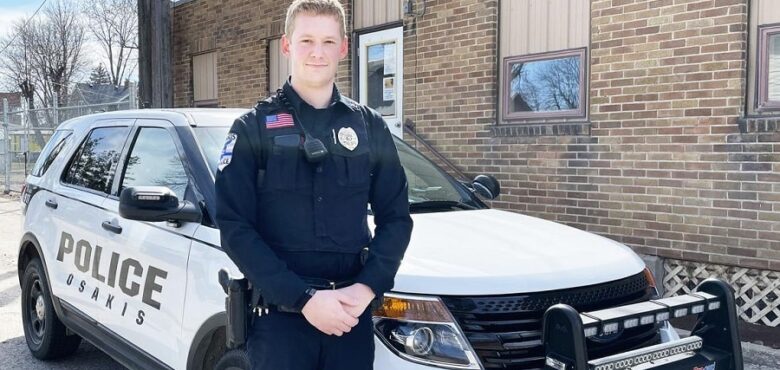 5 Reasons to Consider a Career in Law Enforcement
Choosing the right career is never easy, you'll have to weigh up your strengths and skills with your passions and life goals. If you're keen to learn more about law enforcement here are five reasons that you might consider a career in this sector.
The Chance to Save Lives
Working in law enforcement is a special kind of career because you get the chance to save people's lives. If you're looking for a real meaningful job that makes a difference, this might just be the career path for you. A law enforcement career is about protecting people, and helping to lower the crime rate in general. As you can imagine, working as a law enforcement officer is a huge responsibility but also incredibly rewarding.
A Varied Career
So many people end up in a career that bores them. When you work as a law enforcement officer there's very little chance of that! No one day is the same, and you'll have such a varied set of tasks to do, including:
Deterring crime and carrying our patrol duties.
Acquiring knowledge to find out which locations and people are at high risk.
Work with communities, assist at social events or public meetings.
Deliver news to members of the public, often of a sensitive nature.
Carry out investigations, take statements and collect evidence.
Interview witnesses and crime suspects.
A Great Salary
Working in the law enforcement industry has the potential to earn you a great salary. According to Indeed, the average salary for a police officer in the USA is $53,532 per year. If your current role has got you down, now could be the perfect time for a career change. The first step to pursuing a career as a law enforcement officer is to undergo a background check, from here you'll need to pursue academy training, or an appropriate degree. After this you'll be required to take a licensing exam. Requirements may differ slightly from state to state, so it's important to do your research.
Learn New Skills
When you're working as a law enforcement officer you'll get the chance to earn plenty of new skills. For example, you'll learn how to handle difficult situations and how to perfect your problem solving skills. You'll learn investigation skills and how to communicate with people from all walks of life. Law enforcement officers use plenty of technological equipment to enhance their processes, including dtnvs night vision goggles, drones and artificial intelligence devices.
A Range of Benefits
Your typical law enforcement career includes a range of benefits, some examples are vacation benefits, sick pay, retirement benefits, training support, wellness benefits and more. When you're weighing up your career choices, a range of benefits may well affect your decision.
As you can see there are plenty of reasons to consider a law enforcement career. Before you make a decision it's important to conduct plenty of research. With all the right information you'll find a job you enjoy.