Category: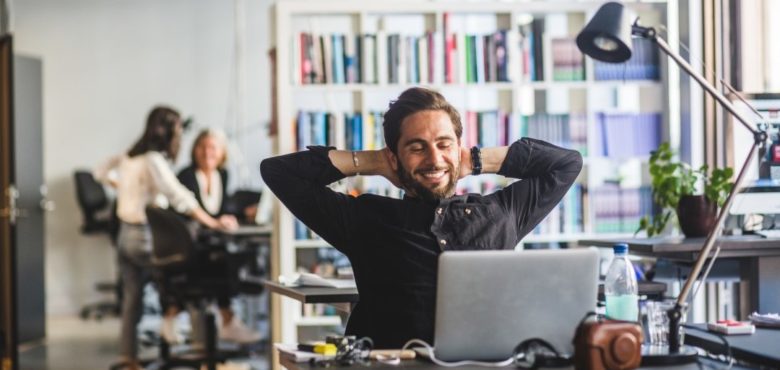 How to Find a Job You Truly Enjoy
No good job comes without hard work. However, it is possible to find a job that you enjoy – so much so that it may not feel like 'work'. Enjoying your work is likely to make you more motivated and more productive as a result. You could experience less stress, which could have a positive effect on your personal life.
But just how do I find that perfect job? Sometimes our 'dream career' goals aren't actually well suited for us. Not everyone is cut out to be an actor, a veterinarian or a video game designer. Below are a few more accurate ways to determine the right job for you.
Match Your Interests
A job that revolves around one of your interests – whether it be travel, food, music or sports – could help to keep you motivated. The likes of the Strong Interest Inventory Test are a good way of finding potential jobs based on your interests. Consider taking this test and seeing what the results are. In some cases, you may be able to combine two or more interests such as blending a love of sports and writing by becoming a sports journalist.
Consider Your Personality
Certain personalities are better suited to certain roles. For instance, some personalities may be better suited to organizational jobs that involve working alone, while others may be better suited to creative jobs that involve working in a large group. It could be worth also taking an MBTI personality test to see what your personality is. You can then look up jobs suited to your personality type.
Work Around Your Lifestyle
You should consider your commitments so that you can find a job to work around these. There are now many flexible jobs that can be worked from any location at any time – these can be perfect for parents, students or those that have to travel a lot. You may not even have any commitments, but may find that you're more motivated working a non-9-to-5 job (a more flexible job could allow you to potentially be more flexible with your social life and hobbies). Alternatively, you may find that having routine set hours is essential for keeping you motivated.
Put Your Skills to Use
It's important to feel good at your job. Consider which skills you already possess and how you can apply these skills to a job. Don't just think about hard skills – consider your soft skills too. For instance, you may be very good at keeping to time schedules, you may find it easy to get along with all types of people or you may be very good at brainstorming ideas. These are all skills which could be vital to certain jobs. Consider your skills and look up jobs that require them.
Make Sure It Pays
Money can't buy you happiness – but it can make a job more rewarding. It's important that your job pays well enough to have a good standard of living. If it doesn't pay the bills, you may start to resent it, no matter how much you enjoy doing it.