Category: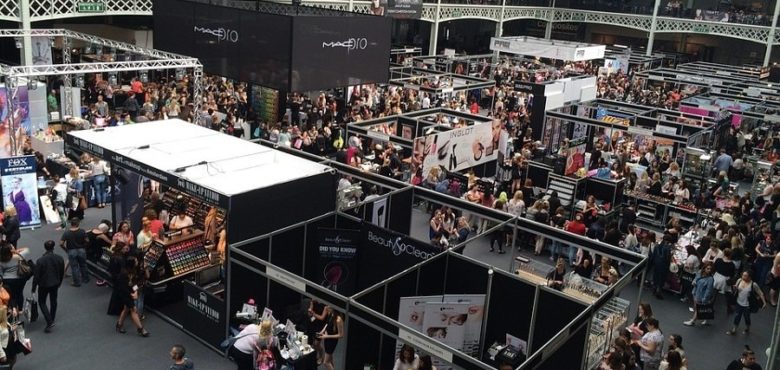 Reasons Your Business Should Attend Trade Shows
No matter what your business is, being able to make the most of some offline marketing, as well as meeting like-minded people in the industry, as well as those that are interested in your business, can only be a good thing. Which is why attending trade shows can be something that is really good for your business; there are several benefits to it all.
Cost is going to be something that can become an issue, as there will be travel involved with these shows, as well as fees for having a stand, and so on. But even with that, as it can all be budgeted in, there are plenty of other reasons why a trade show can be a good idea.
You can gain some pretty valuable experience, expert knowledge from others when you're there, exposure to new products, and plenty more. But there are many things that can help you to get started with going to trade shows, such as Infinity Exhibits for trade show displays. So with all of that in mind, weighing up the positives and negatives, here are some valuable reasons that you should consider attending trade shows for your business.
Gaining more knowledge and being exposed to new products, trends, and other resources are going to be great things that can help your business. It can help you to see what competitors are doing, as well as help you to learn how to do things better, and you can also learn from your competitors. So a trade show is something that can be a great way to learn about what is going on with new trends, what isn't, as well as what your business needs to be doing to keep up with the industry.
Being able to come up with some new ideas and creative things to do for your business is so important, especially with new seasons and trends coming up. It will differ, depending on what kind of business you have, but there will be plenty that you can learn when at a trade show, and this can help to support your business regardless of the economy. When you participate in a trade show, it can help you to think about some new ways of doing things. Plus, there will be competitors there, and you can share experiences and best practice.
Part of going to a trade show is all about meeting other retailers and seeing vendors who you can lean on and develop a business relationship If you hadn't attended these kinds of trade shows, then you would never have met these people in the normal business circles that you have. So for meeting people alone, going to a trade show can be such a good thing.
Learning what your competitors are doing can be a real benefit to your business, but there are not many ways that you can normally have access to this kind of information. For good reason, this kind of information isn't just naturally accessible. But at a trade show, you can learn what they are doing, what they charge, the products they have, new launches, and so on. This can help you to learn what your business can do better, and help things to improve.
The press, bloggers, influencers, and so on, will all be at trade shows (and they will all be relevant to your industry too). So if you want to get some exposure, then a trade show is a great way to expose your business to these groups of press that are attending trade shows. They can then know all about your business, learn about new products and services that you offer. You could even establish some relationships with the press that are there, and it can be a great way to help them to remember you.
If you want to get answers about your industry right away, then whether it is from a vendor or a retailer, trade shows will allow for this immediate communication. This is due to the easy, accessible outlets of exposure for all business owners, such as vendors and retailers.
If you are looking to generate leads for some strategic alliances, and importantly, leads for potential customers. Trade shows can be a good time to share business cards, as well as collect those of others. You could refer to the trade show directory and then use all other outlets that are provided to you during the show, so that you can create a list of contacts to keep for your files, and keep it all for your business outreach.