Category: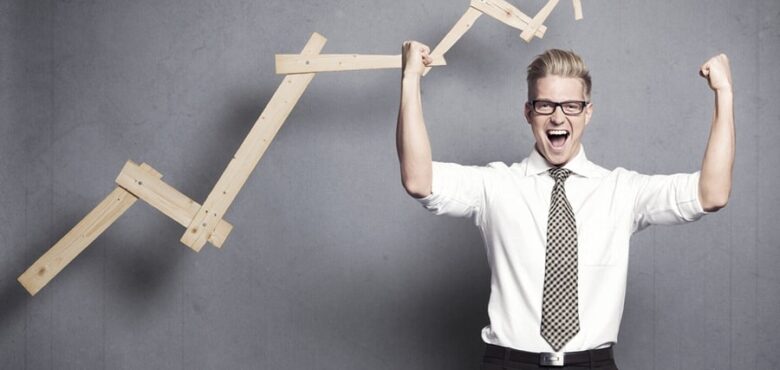 What's Stopping Your Business From Being Successful?
Success in the business world isn't just something that happens – it takes hard work and plenty of perseverance, and if you just hope with your fingers crossed that it will all work out the way you want it to, you might have to wait a very long time. 
As a business owner, it's you who has to put in the time and effort to make your business work; it's you who has to plan each different element to make sure it does what you want it to do, and it's you who is control of the success of your business. Once you realize that, you can start to use that knowledge to help you become a lot more profitable. With that in mind, here are the things that might be stopping your business from becoming successful, and when you know what they are, you can take steps to put them right. 
No Clear Vision
One of the biggest roadblocks when it comes to the success of your business is not having a clear vision for it. Something all business owners should do as a priority is to write a business plan, which details exactly how they intend to reach their ultimate goal, whatever it might be. If you don't have a clear vision, you won't be able to fully and accurately write that plan, and that leads to all kinds of problems. 
Without a business plan, getting funding from lenders and investors is difficult, for example, as they won't be able to see what you need their money for. Plus, if you don't have a business plan, making decisions within your business becomes a bigger challenge, as you won't have a path to follow that will get you to your goal, so you won't know what direction your decision-making should take you in. 
To fix this problem, it's very simple – write a business plan where you can lay out your goals and vision for your business. Then remember to read through the plan on a regular basis to make sure it's still what you want, and don't be afraid to make changes if you need to. 
Poor Cybersecurity
Your customers are going to know all about cybersecurity – they're going to know that it's important and that you need to have it in place in your business and on your website to ensure their details aren't compromised. If you don't do this, and your cybersecurity is weak or non-existent, your customers won't tell you; they'll just shop elsewhere. These days, it's far too dangerous to run the risk of entering your details into an unsecure website, so most people won't do it, and you'll be missing out on a lot of sales. 
When you need advice about cybersecurity, get an expert to help you and listen to what they suggest to help make your business more secure. Not only will your customers feel more confident in buying from you, but your business details, such as your banking information, will stay safe, and you won't be at risk of a cyberattack that leaves you with a lot of downtime while you put things right. Good cybersecurity helps everyone. 
Not Doing Market Research
When you've got an idea for a business, you're going to be keen to get started, and that excitement is great – it means you're passionate about what you're doing. However, it can also be problematic, as it can mean rushing, and that's never a good thing when you're starting a business, especially if you haven't done your market research first. 
Market research might sound boring, and it might mean you have to delay your launch for a little while longer, but it's far better to have a solid understanding of who your audience is and how to market to your intended audience so you can get your advertising right and pull in sales. Not doing market research and trying to appeal to everyone at once just means your customers will be confused and you might put people off rather than making them more interested in what you're doing. 
Not Taking Care Of Your Customers
When you do get customers, you need to really take care of them, as any hint of bad customer service means those customers won't make a return visit and buy from you again, and they might even tell others not to use your business. At worst, they could spread that message across social media, making it hard for you to build your reputation up again. 
If you can make sure you – and any employees you might have – always give the very best customer service, you'll get people talking about you in a positive way, and they'll come back and spend money with you in the future, boosting your success.