Category: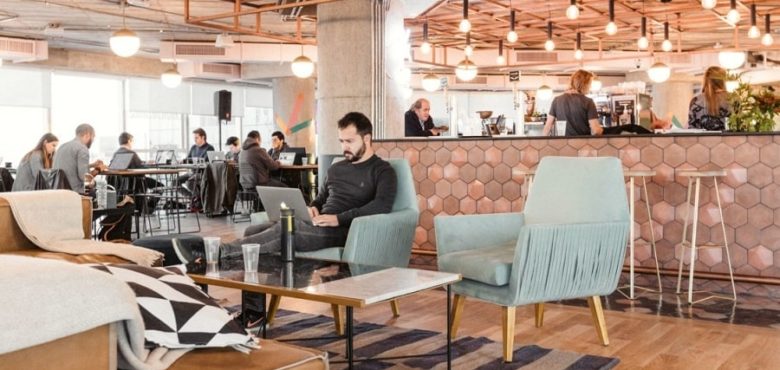 Five Undeniable Benefits That Coworking Could Offer Your Business
Visiting your office can be one of the little things that makes your customer think twice, so you want to make a good impression in every way possible. It's no surprise that coworking locations are appearing everywhere, as startups and freelancer seek ways to seem professional, without the scary long lease or upfront financial commitment.
But will a coworking space offer tangible benefits your business, or will it simply be a source of extra distractions? These benefits of coworking will help you make your decision.
Low Cost
It's hardly a surprise that affordability is one of the top considerations on the priority lists of startups and freelancers. Compared with the standard leased workspace model, the more flexible coworking spaces give you access to the space you need at a much lower price point. All-inclusive pricing will normally cover all your essential services like Network Solutions, maintenance, cleaning, IT infrastructure, electricity, wifi, water, basic refreshments, and office furniture. Admin services and even call-answering are often available as add-ons, with some coworking spaces laying on prestige facilities like espresso coffee and yoga rooms.
Flexible Access
If you work flexible hours, or you collaborate across time zones, you'll be pleased to note that 24/7 access is the norm at many coworking spaces. Flexible membership solutions allow you the freedom to come and go as your schedule demands. In the old days, when you either rented an office or worked from home, startups struggled to graduate from the basement or garage until they could be completely sure that their business was sustainable. Coworking memberships (monthly, or even daily) let business pioneers set up shop in a real office without a five-year plan.
Pay for Only as Much Space You Require
Why lease an entire office floor if a bank of desks is all you require? Coworking memberships let you rent only as much space as you need to suits your needs at any given time. This means you can start with a small allocation—perhaps a floating desk—and graduate to a dedicated desk, a bank of desks for several employees, or a private lockable office suite, if you've reached the stage where this is necessary. If you hire someone in another city, you can simply get them a membership at a coworking space that's nearby to them. A coworking membership gives your business the freedom to expand without the risk of an expensive long-term commitment.
This benefit is absolutely crucial for startups. One of the most exciting things about the startup environment is the fact that you could be a single-desk operation today, and (with a little luck and a load of hard work) a multi-floor operation in a few months' time. All it takes is a genius idea, the right talent, and a maniacal work ethic. If on track to smashing your goals and you think you might be in need of a few new hires next week or you reckon your data requirements might double in the next month, it helps to know that you can expand without having to worry about the possibility that you haven't judged things right. What matters is that you can take the chances that come up, and increase your chances of standing out from your competitors.
Collaborative Environment
One of the most popular features of coworking is a concept that grouping a diverse bunch of motivated creatives in one space will spark innovation and collaboration. Instead of working in isolation, countless young professionals opt to rub shoulders with other people pursuing similar goals. Taking advantage of the wealth of talent grouped in one place means you can bounce ideas around with others in your field, seeing new perspectives, and enjoying the access to a variety of skills. Need an illustrator? Ask the artist who sits opposite you—you know their work is amazing because you've already had a conversation about what they do. Why not get lunch together and throw some ideas around about the project you're working on? The informal meeting opportunities create a natural hub of collaboration, which many startups credit with their early success.
Networking Opportunities
It's who you know, not what you know. This is as true in business as it ever was, especially in the world of startups. One of the major downsides of running your business from home is the lack of opportunities to network and get your brand out there. Successful coworking companies like Iconic Offices have catered to this growing need by laying on a varied calendar of interesting events to help you grow your business and get to know other members. Whether it's a thought leader delivering wise words on a topic that is of interest to you, or an opportunity to volunteer for an organisation that is close to your heart, coworking locations provide plenty of natural ways to engage and connect.
From affordability to flexibility, coworking offers many benefits. These benefits will help you work out if this trendy new workspace solution is right for you.