Category: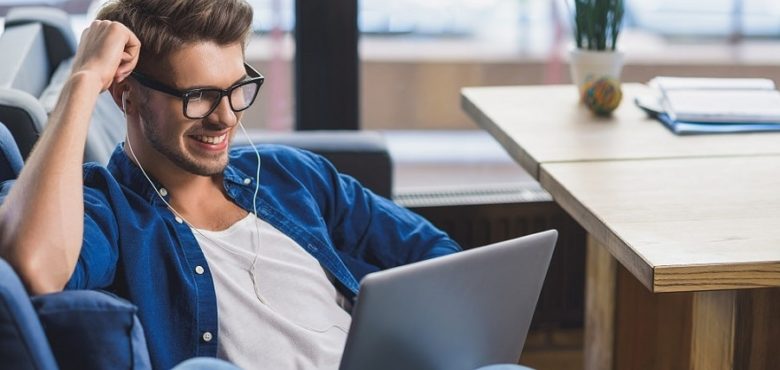 How to Manage Working While Traveling
When it comes to managing your career while traveling, it is important to know how to stay organized. A lack of organization can hinder your success rate. 
The more organized you are and the more you understand how to successfully work and travel, the more victory you will attain. 
This guide will share the best ways to manage your career while traveling so you can maintain and achieve the utmost success, while still being able to explore and relax.
Take only the essentials with you
When traveling and working simultaneously, it is vital to only carry what you need. If you take too much stuff, it can cause distractions and also hinder your ability to stay organized. When you only have with you what you need, it will make your life much easier. 
For instance, you might be a photographer that travels to boost their portfolio and work with global clients. If so, there is no use in taking your computer with you, when all you really need is your camera and a smaller laptop. 
You might require other essential equipment, such as a drone and lighting. If so, it is a good idea to invest in portable goods as these will be easier to store and carry. 
For instance, the DJI Mini 2 SE is a great option if you wish to have a drone that you can carry around in a small bag. Instead of worrying about carrying a larger drone in a larger bag, which might weigh you down and take up too much space when you travel, you can rely on the mini drone for easy portability. 
Maintain a Routine
Another great way to ensure you can successfully work while traveling is to maintain a good routine. A routine will help you stay organized and focused, which will encourage you to work hard and play harder. 
For example, if you have a strict morning routine that energizes you for the day and encourages you to push through five hours of work, it might mean you can have the rest of the day off. A routine will make you more productive and ensure that you can maintain your workload and still get to have fun.
It is good to have both an evening and morning routine, as the evening routine will assist your sleep, which is essential if you want to stay focused and productive. 
It is smart to go to sleep and wake up at the same time every day, as it will regulate your energy and ensure you can concentrate during the hours you need to work. 
Stay on Top of Your Health
To be a successful employee or self-employed individual anywhere in the world, you need to have good health. When you have your health, you have everything.
Staying on top of your health will ensure that no health issues hinder your focus and energy levels. Plus, it means you will require less time to attend appointments, which can eat up your day and hinder your ability to be productive. 
It is ideal to focus on your physical and mental health during the hours you do not work. For instance, if you are a writer and sit down at your laptop all day, it will be a good idea to avoid screens and pursue some exercise during your time off. This will allow you to focus on yourself for a portion of the day and enhance and maintain your health. 
Try to Avoid Too Much Work on Travel Days
When you have a travel day approaching, ensure to readjust your workload so that you do not need to work a lot on the days you travel. If you try to work in between commuting, flights, and more, it can hinder your efficiency and cause you to turn in poor-quality work. Plus, it will cause unnecessary stress when you are trying to focus on getting from A to B.
Instead, it is smart to work as little as possible. If you cannot work at all, yet make up for it another time, so be it. It is smart to focus on one thing at a time, as it will enhance focus and help you maintain your energy levels. 
Manage the Time Zones
If you are traveling throughout different time zones, it is important to be aware of them and manage them. 
First, various time zones can hinder your sleep pattern, which can have a knock-on effect on your health. A lack of sleep can cause fatigue and reduce your ability to concentrate, which can hinder your work efforts. Plus, it can cause eye strain, headaches, and more, which will damage your health and well-being. 
Second, the various time zones might cause you to miss a meeting or turn work in late. If you manage to stay on top of the time zone changes, you will ensure to manage your workload and avoid hindering your health.
Find Somewhere Comfortable to Work
When you work while traveling, it might cause you to work in uncomfortable settings. However, this can hinder your focus and impact your work. Therefore, it is important to spend your time finding somewhere comfortable to work. 
You might find it comfortable to sit on the floor of your hotel room and work in silence. Or, you might work best in the hustle and bustle of a local coffee shop. Wherever works for you, you should head there whenever you need to get your head down and focus. It will ensure you achieve what you need to and stay focused.
Create a Structure that You Enjoy
As well as creating a routine, it is also advised to create a structure. A structured workday will ensure you can stay on top of your to-do list and achieve what you need to maintain success. 
The structure will look different for everyone and it is important to find what structure works best for you so you can work in a way that suits you.
For instance, you might recognize that you work best during the afternoon and evenings. Hence, you can use the mornings to explore and relax before getting ready to work. Or, you might prefer to work in the morning so you can have the rest of the day to relax and unwind. Either way, finding a structure that works for you and sticking to it will ensure you can be as productive as possible during the hours that you choose to work. Then, you can use the rest of the day to relax and explore.
Keep Up Communication with Colleagues
It is essential to maintain good communication with colleagues while traveling so that you do not miss anything important. 
For example, scheduling a work call every morning with your colleagues or boss will ensure you can stay up to date with what is happening at the company, which can improve your work efforts. You might discover new information that is important for your workload, which might make your work-travel lifestyle easier. 
Although you might be in a different time zone from your colleagues, ensure to find a time that suits you both and commit to regular calls so that you can maintain connections and ask and resolve queries. 
Find Work-Travel Buddies
If you are traveling and working as a self-employed person, it is important to find friends that are doing the same thing so that you do not get lonely. 
If you can find similar people, you can find spots to work together, grow connections, and motivate each other. You might find a buddy that motivates you to work harder so you can be more efficient and achieve more success. As a result, you might manage to have more time off so you can explore together and get the best of both worlds. 
To find work-travel buddies, it is best to approach people in remote environments that appear to be doing the same thing as you. Talking to someone working on a laptop in a coffee shop might allow you to get to know them and make a new friend. This friend could offer you new work opportunities or give you someone to travel with. There are many benefits to starting random conversations when you are traveling and working. You never know who you might meet and what opportunities might be offered to you. 
Book Extra Days for Exploring
Lastly, you will not want to travel solely for work purposes. If you are self-employed, you might choose to travel to explore while committing to clients. If you work for a company and attend overseas business trips, you will still want the chance to see wherever you are visiting. 
Therefore, it can be a smart idea to book a few extra days so that you will get the opportunity to explore. Even if you manage to get one full extra day, it will give you the chance to see the place and get the most out of your trip.