Category: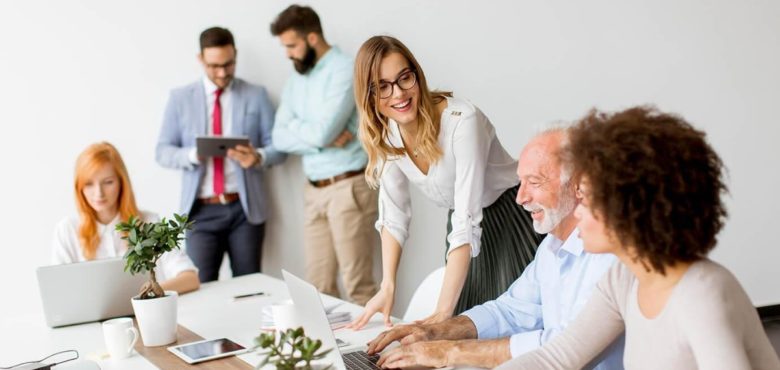 How to Manage Your Team Better
All managers like to think that they are great at team management and have a good relationship with their team. But the truth is, we can all – always be better than we are. Team management is one of the best ways to have a team that is productive, good at what they do, and has a much higher value as a unit than as a separate. 
HR
Never underestimate HR's vital role in keeping your team supported, happy at work, and the miles of paperwork. If you don't have a separate HR department and are managing it yourself, it's time to consider outsourcing it to HR support professionals.
Communication
There is nothing that can make or break a team faster than communication. Good communication means everyone knows what to do, when to do it, how to do it, and the role within the group. 
Poor communication leaves a lot to be interpreted from both sides. Keep the communication clear and transparent, so everyone has the same idea about what is happening. 
Collaboration
There are so many benefits to letting your team collaborate – and the biggest is skill sharing and creating a deeper connection between the team. Collaboration software is one of the best ways that you can support your team in working together. 
Allowing different members of the team to join up on different things means that different opinions and skills are brought to the table, and everyone can benefit from that. 
Delegation
You have to do this. 
Is very different from 'you have the skill set to make the best of this part of the project.' Start paying attention to how you are delegating the work.
During delegation, it is also essential that you have a conversation about capacity. If you are busy and therefore delegating – there is a possibility that your team is also busy and can't cover these things. 
An unmanageable workload is one of the most quoted reasons for burnout. Use software to see who has space to take extra before asking. 
Recognition
Would you be happy to do your best for people who don't care or don't give you the recognition that you deserve? Most people who leave a team for another often say they left because they were not recognized for their work. 
It doesn't take more than a few minutes to tell someone that they have done a good job. An annual performance review isn't enough. That leaves a year gap between telling people that they are making a difference. Instead, set aside some time every week to let your team know what they are doing is good. 
Feedback is vital for you as a manager, too – so don't be afraid to take some. 
Remote work
If your team is crying out for remote work, hybrid options, or office time, let them find a flow that works for them. When workers are happy, they have a higher output, and while there is a benefit to face-to-face work, there is a proven benefit in working from home too. 
For more tips on managing, check out the archive: How to Become a Kinder Business Owner.