Category: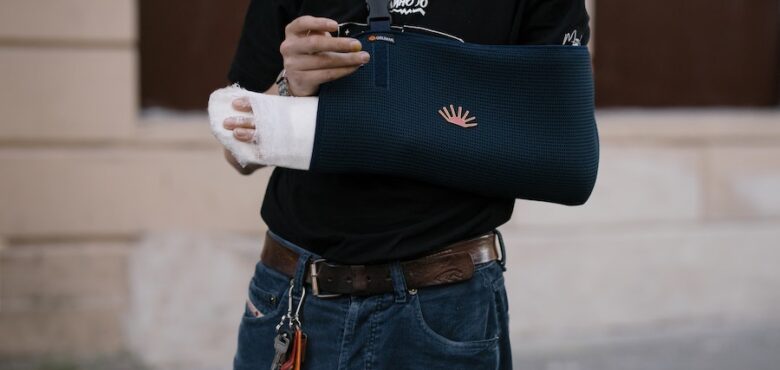 Managing Your Career After a Life-Threatening Injury or Disease Diagnosis
Dealing with a life-threatening illness or injury diagnosis can be both an emotionally and physically taxing experience while simultaneously balancing its physical effects with managing your career and continuing working. This may prove particularly challenging if your injury affects mobility or performance of certain tasks; taking steps to manage your career after such a diagnosis is vital in maintaining purpose, financial security and independence – and in this blog post, we'll look at strategies for doing just that.
Find Support
The first step in managing your career after being diagnosed with a life-threatening injury or disease is finding support, which may come in various forms: support groups, friends, family, healthcare providers or career coaches. Such help can assist in managing emotional difficulties caused by your condition while providing guidance and motivation when entering the workplace. For instance, a career coach could assist in assessing strengths, interests and skills, identify job opportunities that match needs and abilities, and develop effective job search strategies.
Consider Vocational Rehabilitation Services
Vocational rehabilitation services are specialized programs that offer various forms of assistance, training, and resources for those living with disabilities or health conditions. For example, these programs may help develop new skills, modify work environments or equipment as necessary, connect with employers who welcome those with disabilities as employees, and provide financial aid such as funding for education or job accommodations. Many states offer vocational rehabilitation agencies; private organizations also offer similar services.
Explore Flexible Work Arrangements
If an injury or disease limits your mobility or ability to complete certain tasks, flexible work arrangements that meet your individual needs could be highly advantageous. Such arrangements could include telecommuting, job sharing, part-time work or altering the schedule to accommodate them better; telecommuting may also help balance health needs with work obligations while increasing job satisfaction and productivity; a return to work plan should be discussed with both employer and career coaches/disability rights organizations immediately for advice and recommendations.
Building Your Network
A robust professional network can be invaluable in maintaining your career after being diagnosed with an injury or disease that threatens life and health. A solid professional network can offer job leads, referrals, mentorship and even advisory board services, so develop it by attending professional events, joining online communities or volunteering – it may take time and effort. Still, it will prove invaluable to your professional journey!
Put Your Health First
Prioritizing health is at the core of effective career management after experiencing a life-threatening injury or disease, whether that means following healthcare provider recommendations and administering medications properly to maintain a healthy lifestyle (eating healthily, exercising regularly, resting properly etc.). Seek emotional support as needed, as well as be proactive about preventing complications or flare-ups that might interfere with work performance – prioritizing health will keep you productive, focused and motivated at work.
Assuming your career can be daunting after being diagnosed with a life-threatening injury or disease can be daunting, yet with the appropriate strategies and mindset, it can still be achieved successfully. By seeking support, exploring vocational rehabilitation services, exploring flexible work arrangements, building networks and prioritizing your health, you can find meaningful work that meets your needs and goals. Never allow an injury or disease diagnosis to define or limit you; rather, use its power to create fulfilling and rewarding career experiences for yourself.