Category: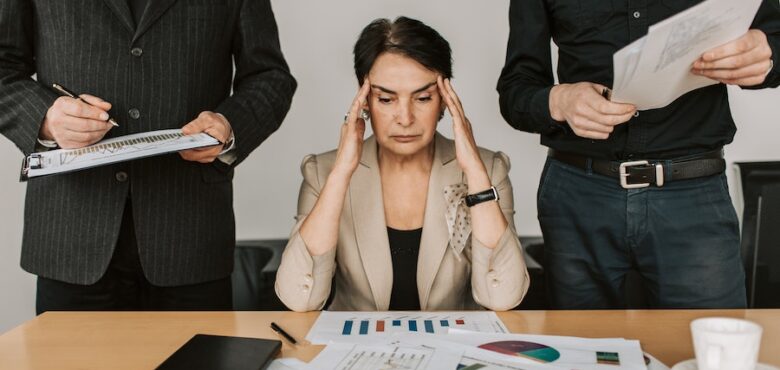 You Don't Need a Complete Financial Education to Manage Your Company Finances Well
Those who begin businesses tend to feel worried about if they're up to the task. This is natural and often quite a healthy thought to have – because if you were 100% sure about everything you ever did, there would be no room to grow, and you may have a blind spot or two that catch you unaware.
However, it's also true that previous inexperience or skill gaps are not necessarily a deterrent to running a great business that accrues revenue, pleases clients, and delivers value. If you only launched a business the day you were well-versed and skilled in every single task required of you, then you'd probably never move forward or have the courage to launch an idea at all.
One of the main worries new business owners have is of managing company finances with care – especially if they have limited education in mathematics outside of high school. This shouldn't make you feel completely unable to move forward. In this guide, we'll tell you why, how, and when to take those foremost steps:
Worthwhile Tax Services
Understandably, many business owners feel hesitant about how to plan for their tax contributions or how to record their financial activity in compliance with the payments they're supposed to make. This is why utilizing the services of a competent CPA firm from day one is so important – they help you structure your tax processes from the very beginning and help you put your best foot forward as a result. You don't need a complete financial education to benefit from that, but it can be its own form of tuition given by the best minds in the business.
Stringent Software
You don't have to write everything down in a paper notebook. Now software can do all the heavy lifting, and more specialized software than suites like the Offfice/Excel package. Stringent software can be applied to your particular business, such as those that take bookings and manage client payments, or those that are dedicated to hotels. Here you can calculate all of your revenue, automate tax deductions, and handle payroll calculations based on clock-in and clock-out times. Investing in this kind of software measure can help you onboard new team members more easily, and it also provides oversight on your part from day one.
Costing Your Business
Of course, you might not have a complete financial background, but you do need to forecast what certain raw materials will cost, the essential investments in hiring someone (even on minimum wage), including tax and insurance contributions. When you work through this with a competent funding professional, you can more easily determine the kind of revenue you'll need to break even. Costing your business can also involve looking to different suppliers for the best value (not the cheapest purchase), as well as the market research involved with pricing your goods and services compared to the competition. Costing this out can be worthwhile and give you the grounding realistic image you need to move forward.
With this advice, you're sure to see that financial education may not be required to run a business well – because running a business is the best fiscal lesson you could ever receive.