Category: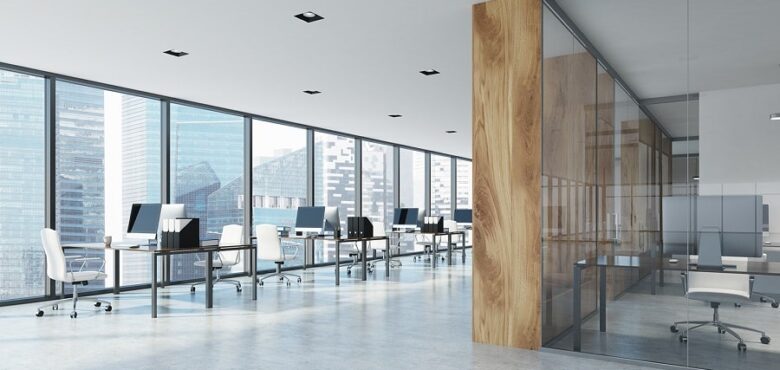 Audacious Strategies to Make Your Working Environment More Robust
Working environments have to put up with a lot of wear and tear. Every day, dozens (perhaps hundreds) of people use them, leading to all kinds of damage and depreciation.
We don't think about it all that much because we've come to accept that "that's just the way it is" in commercial environments. But imagine if the tables were turned and you had hundreds of people traipsing through your home every day.
It wouldn't look fresh for long, would it?
The problem for commercial enterprises is how to make their premises more robust while still preserving some semblance of aesthetic charm. Concrete warehouses are robust and can survive tremendous abuse, but they're not exactly the most favourable environment for customers and colleagues, are they?
The good news is that there are some tried-and-tested methods you can use to inject a little robustness into your working environment without sacrificing too much on beauty. Check them out below:
Use Structured Cabling
For those of you who don't know, structured cabling is an industry term for flexible cabling systems that sit behind your walls and floors. The idea is to create a cable setup that allows you to move computers, desks and equipment around how you like, without having to fiddle too much with wires and plugs.
Once you put a system like this in place, you no longer have to put up with traditional constraints. If you want to move something to a new part of your building, you can. It doesn't require a huge rewiring effort. What's more, it's all safely out of the way, behind the walls, so you don't have to worry all that much about cable management either. You just move electrical outlets to where you need them.
Improve Your Flooring
Business flooring needs to be dramatically more robust than flooring in private homes because of the amount of footfall. But it also needs to remain attractive. Concrete might be acceptable for car garages, but it isn't going to impress restaurant patrons.
The type of flooring you use depends quite heavily on your industry. Rubber gym flooring is popular in the fitness community. Retail outlets will use vinyl or tile flooring. And in some circumstances, the solution is synthetic woods.
Ultimately, your goal should be to find flooring products and strike the perfect balance between aesthetics and durability. You'll never get a perfect combination of both. But today there are some very good, highly-optimised solutions available on the market.
Install Window Tinting
Window tints are essentially thin pieces of plastic film (between 20 and 200 micrometres in depth) that provide a host of benefits for your organisation. These include:
Preventing harmful UV light from harming colleagues' skin
Preventing harmful UV light from damaging your furniture and upholstery
Making your windows and glass more resilient in the event of a storm
Improving safety if your glass panels smash by containing all the spall
Preventing criminals from breaking and entering
And the best bit: they are super cheap – nothing like as expensive as regular tinted glass panels.