Category: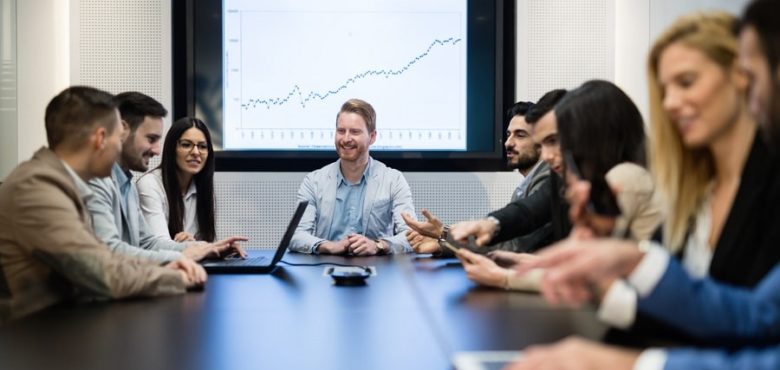 5 Tips to Optimize Your Business Collaboration and Responsiveness
Business collaboration has become a necessity for businesses in the modern era. In fact, the importance of collaboration and timely responses have always been necessary. Nowadays, it is far easier to obtain thanks to technology but this doesn't immediately replace communication. Communication is vital for the collaboration process. It is becoming more and more important for businesses to have a responsive, customer-centric approach and to be able to adapt quickly to current trends. Not just that, but within internal teams too. So, here are five ways to optimize this!
Keep your team in the loop
Collaboration is an important part of many projects and teams. However, it can be difficult to keep everyone in the loop. This is where collaboration tools come in handy. They help teams stay on track and make sure that everyone is on the same page when creating a project or solution. If someone in the team needs a narrative review, then the team members need to stay in the loop about it. Communication is key.
Empower your team with the right tools
If you're wanting to create more collaboration, then you need to have the right tools. Even before computers were prevalent, businesses still had to get the right tools. Collaboration tools are a way for teams to communicate and share information in a structured manner. They also allow people to work on different projects at the same time, which helps them save time and increase productivity. 
The right collaboration tool can empower your team with the right support they need when creating new ideas or working on projects. It can also help them stay organized and save time by sharing information more efficiently. Besides, tools help smarten up your business anyways.
Create an open culture of communication
When creating collaboration with a team, it is important to create an open culture of communication. This will help create a culture of trust and understanding between the team members. On top of that, there shouldn't be harsh judgment or hostility within the environment, as this is only going to damage the culture.
Encourage transparency and feedback
Collaboration is an essential part of the work environment. It allows people to work together and share their knowledge to achieve a common goal. Collaboration also allows for the sharing of ideas, feedback, and even mistakes. Collaboration can be difficult when there is a lack of transparency in the process or when it feels like no one wants to give feedback. 
This can lead to a feeling of resentment or even burnout for those involved in the collaboration process. Transparency and feedback are needed, and what better way than to directly reach out to employees and ask how they want to receive this vital information?
Be proactive – don't wait for feedback, take it!
When collaborating with others, the best way to ensure that the work is successful is by being proactive and taking feedback. While yes, it's important that the other party provides transparency and feedback, it's also important to be proactive in getting feedback. It's important to make sure that your collaborators are on the same page as you. This means that before you start brainstorming ideas, make sure everyone knows what their responsibilities will be. 
Another way to ensure that your collaborators are on the same page is by having an agreement in place before you start working together. A plan like this will work together in order to avoid any future conflicts.