Category: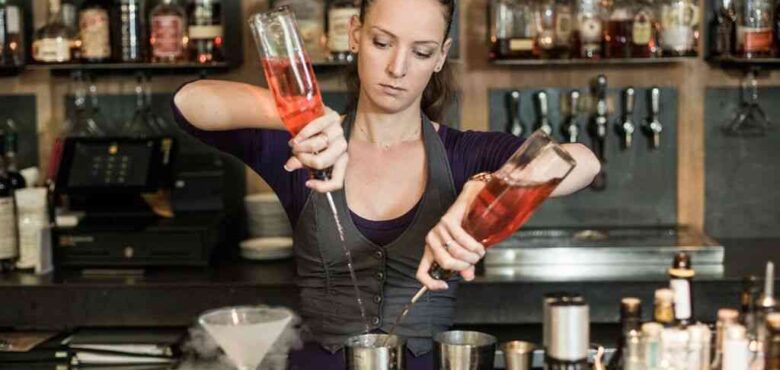 Mix These 4 Key Ingredients for a Successful Cocktail Bar Business
The hospitality industry is a difficult one to find success in, but if you can beat the competition, you can build a very profitable business. In recent years, there has been a big resurgence in the popularity of cocktail bars, so this is a great option if you want to start a hospitality business of your own.
However, it's an incredibly competitive sector and your business can easily fail if you don't get a steady stream of customers early on. So, how can you improve your chances of success when running a cocktail bar business?
Get the Drinks Right
This seems obvious but a lot of bars fail because they focus too heavily on the decor and the theme of the place before they focus on the product itself. People will only come back to a cocktail bar if they have an amazing cocktail, so before you do anything else, get your menu right. You need to hire some professional mixologists and come up with a few signature drinks to focus on and make sure you invest in the right equipment to present them nicely. Check out this copper mugs review, for example, and get some stylish mugs to serve drinks in. It's best to have a small menu of amazing, interesting drinks that people don't normally see. If you have a huge menu of average drinks, you won't be memorable to your customers.
Come Up With a Great Theme
Good drinks are one part of the puzzle, but you need a great theme and a brilliant atmosphere too. People remember the quirky, interesting cocktail bars with a strong theme, so think outside the box. Look at what other people are doing nearby and come up with something that sets you apart. It's also worth considering popular trends at the moment, but don't lean too heavily into this because your bar will become irrelevant when that trend falls out of fashion.
Encourage Customer Reviews
When you start getting people through the door, it's vital that you encourage customer reviews. This is important in any business, but it's make or break for a bar. When people are looking for a place to go out, they'll have a quick look on Google maps and soon find business pages for all the bars in the area. It takes a few clicks before they're looking at reviews and after seeing a few 5-star endorsements, they'll head straight down. So, be upfront with customers, thank them for coming in and let them know that it would really help if they could leave a review. People like supporting businesses that they love, so you'll get a good response.
Maintain Consistency
This is the most important thing to keep in mind because so many bars fall into the same trap. They hit the ground running and they get popular after a few weeks, but as things get busier, they let the standards slip. The quality of the drinks and the service gets worse and suddenly, people stop coming. After you've let your customers down like this, it's tough to get them to come back, so it's important to maintain consistency.
Follow these important tips and you can build your own successful cocktail bar business.