Category: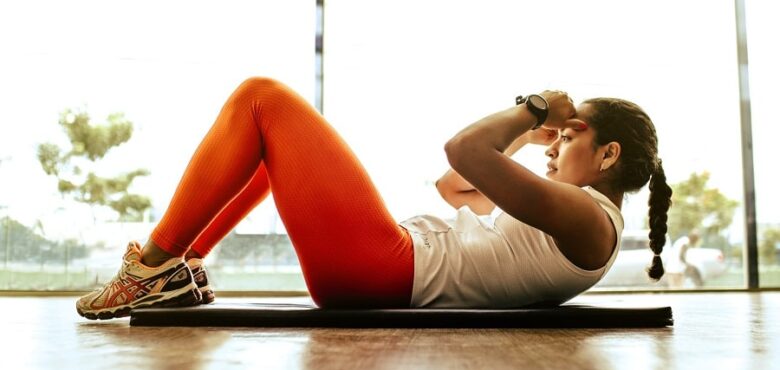 Side Hustle Idea: Launch Your Own Fitness App
If you've got some app development experience and you're looking for side hustle ideas, there's one staring right at you: creating your own fitness app! But how exactly can you do it right? 
You can follow these steps to launch your own fitness app:
Perform market research
Choose your sub-niche
Decide the features it offers
Add tutorials or educational content
Log in and social media options
Choose your model of monetization
Develop and launch the app
Launching a brand-new fitness app seems like an intimidating goal due to the massive amount of competition in the market. But thankfully, there's tons of demand too — read on to find out more!
#1: Perform Market Research
The first step of starting any business, let alone a smartphone app, is to conduct in-depth market research to know exactly what you're stepping into. 
Thankfully, things are looking pretty good in the health and fitness digital media industry. According to a Statista report, the 2021 revenue from the fitness sector amounted to a whopping 4,024.9 million USD. It's expected to reach over 20,499 million USD by 2023. 
#2: Choose Your Sub-Niche
Great, you've decided to build an app of your own. You've even narrowed its niche down to the health and fitness sector, but that's not enough. The competition is fierce in this market, so each new entrant has to target a highly specific area of the market. 
Before anything else, you need to decide what your app's sub-niche is going to be within the fitness app industry. Is it going to be an activity tracker? Is it going to be a calorie counter? Maybe an app that provides workout plans and similar content? Have a clear answer to this question before taking things forward.
#3: Decide the Features It Offers
Once you know exactly what the app will be all about, the next step is to start thinking about its features. You can mix and match many different ideas depending on the sub-niche you pick, but here are a few essentials:
Registration and login

User profile setup

Calorie tracking / activity tracking / workout plan content

Reminders and motivational notifications

Goal Setting

Geolocation to automatically track runs, cycling sessions, or walks (in case of an activity tracking fitness app)
#4: Add Tutorials or Educational Content
If the sub-niche of your app involves providing workout plans or educational content to the users, start working on producing it straight away. They could be in the form of graphical representations of different exercises, real-life footage of a professional trainer, or 2D animations.
You can also produce informational articles about diet plans, workout regimes, tips and tricks for optimized training, etc.
#5: Log In and Social Media Options
Users should be allowed to sync their social media seamlessly with integration options. This allows them to connect with their friends and family through the app because it plays a huge role in staying motivated by seeing each other's progress. Apple's Fitness+ service has nailed this element through their "rings" system of showing the individual progress of your friends and family.
#6: Choose Your Model of Monetization
Now, let's talk about money — after all, that's a huge motivator for you to start this app, right? Well, apps have to follow one or more monetization models to successfully make money through their userbase. These include: 
Paid apps

In-app purchases

Ads
Some apps follow more than one model to provide more choices to their users. For instance, they'd offer a paid option that's completely ad-free, and a free option with popup ads. Pick the one you want your fitness application to follow. 
The monetization decision has a lot to do with the costs of making, running, and managing the app. Speaking of which, here's an article that highlights the cost of a fitness app. 
#7: Develop and Launch the App
Finally, start working on developing the app with a capable team and iron out all imperfections before finalizing a launch date. Once the app is live, your online entrepreneurship journey officially begins — all the best!