Category: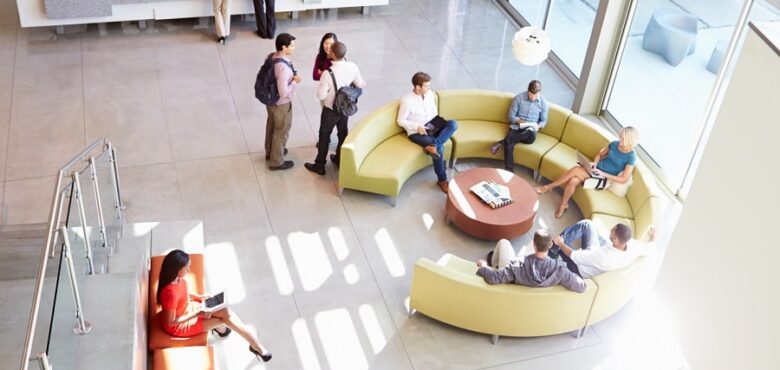 How to Manage Visitors to Your Place of Business
It can actually be surprisingly important when you have visitors coming to your place of business. More often than not, they are either customers or potential customers, and in either case it is going to be vital that you are looking after them as well as you can and giving them the kind of attention to their needs that they deserve.
In this post, we are going to take a look at how you can manage the visitors who come to your place of business, so that you are much more likely to be able to look after them and make a good impression. This is the kind of thing that's really worth thinking about.
Comfort
First of all, you need to make sure that the experience is as comfortable as possible for them. If you are not thinking about this, they are less likely to hang around and will instead potentially not wait long enough to be seen. No matter what reason they might be there, you need to make sure that they have enough of a comfortable position while they are having to wait. That means getting the best waiting room furniture you can afford, and ensuring that they have something to keep them busy with while they wait.
Safety
Remember that you also need to do everything you can to look after yourself, your colleagues and your place of business too. That's why you have to think about the security of the situation, and to make sure that the people you are admitting into your building are actually who they say they are. It's completely fair to ask people to show some form of identification, and to sign in with the receptionist and perhaps even with security too. That way, you have a clear idea of who is in your building at any one time.
Speed
Ideally, you will not keep your visitors waiting too long, and you should certainly ensure that you are not allowing them to sit there for more than ten minutes or so, no matter what the reason for their visit might be or who they are. This is an important way of showing them some basic respect, and it's the kind of thing that you are really going to find important in the long run if you want your business to have a decent reputation amongst people in the world.
Numbers
In most premises, you have to be somewhat careful about how many people are in the building. That can be in order to keep in line with fire safety protocols, or just as a means of ensuring that you are not overcrowding the place. As such, you should have a system whereby you keep track of the numbers in some way, whether that's through a visitor management system at the front desk or simply a counter in the main doorway. However you do it, this is going to be an important part of the whole process, so make sure you are not overlooking it.