Category: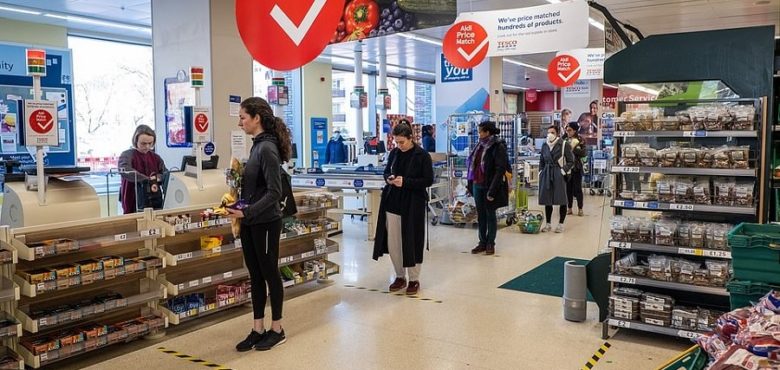 When Customers Are Scared, How Do You Reassure Them Everything's Okay?
It doesn't take much to make shoppers antsy. Of course, the Coronavirus outbreak is anything but ordinary, so people will inevitably be scared. As a leader, it's your job to reassure them that everything is okay so that they stay loyal to the brand. When times are tough, every little helps.
However, you can't tell people that all is well and expect them to believe you. For one thing, you've got a vested interest. For another, consumers need to see the state of things with their eyes before they have faith. To turn a phrase from the Bible, the world is full of Doubting Thomases. In times such as these, actions will always speak louder than words. Therefore, it's essential to reassure your customers with gestures that back up what you are saying.
It's not easy, but it is doable if you're open, transparent, and actively engage in conversations. Here are five ideas that will come in handy in the coming weeks and months for those searching for inspiration.
Take Care of Issues for Them
Shoppers are going to call and send emails to attempt to clarify their circumstances. For instance, a person may want to know if a service or product is still available and will be delivered. Or, there could be an issue with shipping due to the COVID-19 outbreak. As a result, there will be uncertainty that is anything but reassuring.
Thankfully, you can ease fears by resolving problems of your own accord. Saying, "let me take care of that for you, sir/madam," is an excellent way to relieve the pressure from a customer's shoulders. By taking over, you increase the chances of the query being fixed quickly rather than letting it fester. And, decisive action is what will make consumers put their faith in your brand. Three-quarters of people spend money on products due to superior customer experience, so imagine how vital it is to enhance your service when everybody is fearful.
Going the extra mile will challenge your staying power. Still, it's a sacrifice companies have to make to survive the unknown.
Upgrade Your Website
In a crisis, a website is essential for several reasons. Number one – it's an accessible source of information. Customers can land on a page in seconds and read about updates and improvements, which will take care of some of their questions. Number two – your eCommerce platform is likely to become the center of operations, especially during a lockdown.
Therefore, it's crucial that you invest in it accordingly and upgrade its capabilities. To begin with, you should focus on the amount of bandwidth because levels of traffic are due to increase. A website that crashes and goes offline doesn't reflect well on the business's ability to keep its promises. Also, you'll need to up supply to ensure that you can maintain a healthy level of demand. Not ordering enough stock is unhelpful as you won't be able to fulfill orders after a short while. Once this happens, you may as well be offline.
The demand for developers is skyrocketing, so you may want to hire a team now if you don't have one already. Whether you keep them in-house or outsource the task, you require access to quality IT solutions to react adequately.
Implement Social Distance Lines
Certain businesses can continue to trade if they belong to a specific group of essential services. For those lucky enough to fall into this category, you should know that opening as usual isn't on the cards. People are frightened to the point they won't shop in a store that they don't think provides adequate protection, which is why you must show them you take their health seriously.
Currently, social distance lines are the perfect antidote as they hit all the right notes. They are backed by government policies while allowing shoppers to enter stores to replenish stocks. Remember that some products aren't available over the counter at Walmart or competing supermarket chains. To reassure queuers, it's wise to put markers on the floor showing them where to stand so that they don't have to judge 2m. You can offer free hand sanitizer, too, to make customers feel more comfortable. Wiping down baskets and trolleys is a simple-yet-useful tactic that eliminates some of the worries involved in shopping during a crisis.
If need be, you may prefer to employ security guards. This ensures people follow the rules and don't blatantly flout them to their benefit.
Minimize Cash Transactions
Weirdly enough, cash is one of the things that makes shoppers anxious during a crisis. Poetically, it's the thing you need more than most, and they don't want to put their hands in their pockets! Thankfully, all isn't lost because there are many forms of payment. As a result, it's essential not to make physical money your main type of transaction.
Firstly, tapping a card limits unnecessary contact between people. Secondly, a point of sale doesn't have to be fixed in one spot – it can be portable. Thirdly, QSR accounting means that your standard services are easy to integrate. On the whole, accepting plastic payments is not only reassuring, but it won't impact your business. You can carry on as normal, apart from the fact that you prefer cards over cash.
Of course, this isn't a permanent switch. You can change back whenever you feel it's the right time.
Respond to Incidents
A pandemic will scare shoppers without linking to your brand directly. All it takes is for a statement for media outlets to report figures, and they'll be widespread panic. Even worse, most of the data could be fake, yet everyone takes it as the gospel truth.
When this happens, you can't sit back – you've got to take action. A strong, decisive measure is to respond to an incident with an official statement, whether on social media or in the press. BY doing this, customers have current info that's applicable in real-time.
As a result, they should be confident about making a purchase.