Category: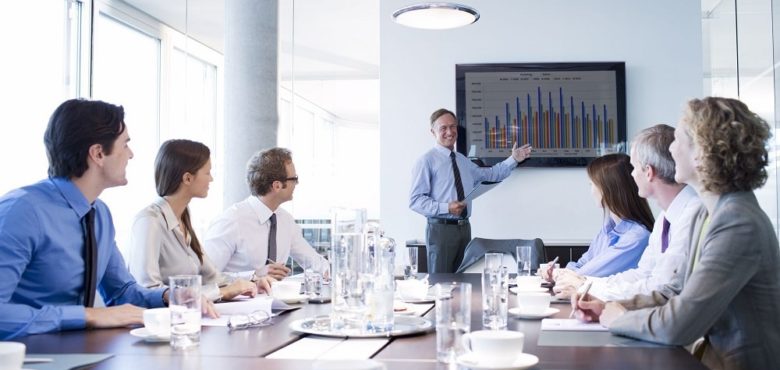 5 Marketer's Tips on Making PowerPoint Presentations That Rock
Presentations are a fantastic marketing tool because they can easily incorporate visuals and can convey information in a concise and effective manner. Basically, they are a perfect informational medium, which marketers clearly appreciate as is proven by 18+ million presentations shared on SlideShare. As a marketer, you also shouldn't forget about using this tool to impress your own clients. Emailing them with a beautiful slideshow of your services is a great way to attract attention.
However, for this tool to work, your presentation must be outstanding. PowerPoint offers a great deal of features you can use for effective customization, but it's stepping beyond the limits set by the program that will allow your slideshow to truly shine.
5 Tips for Making an Outstanding PowerPoint Presentation
1. Do away with the standard fonts
As presentations are graphical tools, every detail has a huge impact. Typography is most important because it literally puts your message out there. Be sure to read up on font psychology to get a better idea of how they affect the readers' minds.
However, while standard Microsoft fonts of PowerPoint might be strong psychologically, they are also overused. If you want your presentation to make a lasting impression, you need to make it unique. This means replacing this most recognizable of standard graphic elements with a custom typeface.
2. Use a stunning background
PowerPoint has a rather limited collection of standard backgrounds. As this is what will 'set the mood' for your presentation, you should look for more versatile options. Don't mistake this element for PowerPoint templates or themes. Those are 'complete packages' with all graphic elements designed to fit a certain style. This means they simply present a different set of limitations.
If you want to create truly custom slides, you'll need to get separate PowerPoint backgrounds. This will allow you to design the rest of the slide the way you want it to go, with custom shapes, fonts, and layouts.
3. More images, less text
As a HubSpot infographic states, the human brain processes images 60,000 times faster than text. That's definitely the reason why visual content is more effective as a marketing tool. People also memorize messages better if they come with a relevant image attached.
This means that when making a PowerPoint presentation, you should limit the text to the barest minimum. 1-2 sentences per page should be enough and only go beyond that when absolutely necessary. Be sure to use a unique image relevant to the textual message on every slide. If not applicable, use a background with some graphics to better retain the readers' attention.
Remember that the golden rule of an effective marketing PowerPoint presentation is 'one message per slide'.
4. Align all elements properly
PowerPoint has some pretty effective alignment features that you should definitely use. Not only are properly-aligned graphics easier to process, they also make the presentation look more professional.
You can choose the type of alignment in the Arrange bar at the top of the screen. Be sure to select the necessary object while holding the Shift button before clicking on it.
5. Add a video
Today you can include a video file in your presentation. A YouTube video will be best if you plan to upload the presentation on SlideShare and generally market it online. This addition will give your content an immediate SEO boost.
Use short videos only as readers might lose interest in anything over 3 minutes long.