Category: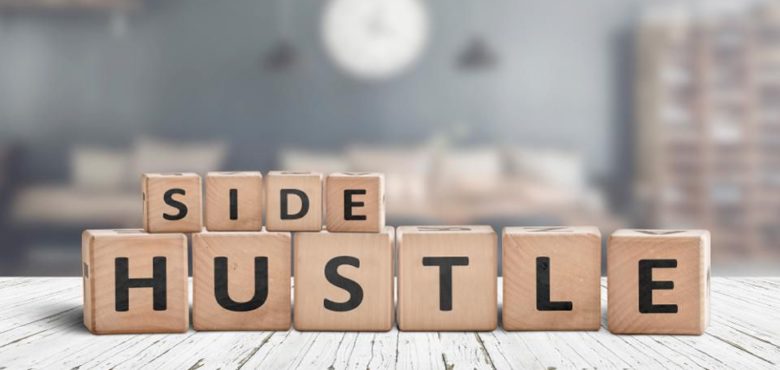 5 Ways to Start Your Own Side Hustle Today
Starting your own business can involve mountains of paperwork, incorporation, and expensive startup fees, but that is not the only path to becoming an entrepreneur. It is possible to start your own business today – and it doesn't have to cost a fortune. The following ideas require very little capital to set up, and you can scale them as big or as small as you like.
Online Sales
First, consider online sales. Many sites are devoted to helping people sell things via the Internet – and they are a perfect opportunity for making extra money or launching a business. One strategy is to buy items locally, then resell them on the web. Scour your closets, go to garage sales, or frequent thrift stores to find things to sell. Online sales are an excellent opportunity for people who love to shop and find bargains.
Tutoring
Also, consider tutoring. From showing someone how to knit to helping neighborhood kids with algebra homework, there are a million opportunities for you to pass on the things you know how to do well. Find these opportunities by spreading the word that you are available for private sessions through your social network or putting up flyers at your local college or craft store. If you love being social and helping people learn, tutoring may be right for you.
Working with Groups
You can also work with groups. Consider teaching an entire class of people as a way to earn extra money. This could mean leading a yoga class or teaching ESL students how to speak English. Check with community centers to see what they need. You may be qualified to teach more than you realize.
Caring for Others
Of course, there are many ways to help other people and get paid for it. Most individuals need a helping hand at some point in their lives. Furniture needs to be assembled, lawns need to be mowed, and clothing needs mended. People can hire you to be that person. Consider offering cleaning, delivery, tailoring, or landscaping services. You could also help people pack for moving, pick up/deliver furniture orders, plan events, clean gutters, and more. Remember that caring for others can also include babysitting, pet sitting, house sitting, and rental management.
Direct Sales
Direct selling is another option. It is one of the easiest ways to start your own side hustle. Companies like Amway provide independent business owners with training to sell well and manage their efforts effectively. Direct selling is often confused with multi-level marketing. However, Amway is not a pyramid scheme. It is a direct sales opportunity to start your own business and learn how to be a good business person while making extra money.
Start Your Own Business Today
Starting your own business can be complicated, but it doesn't have to be. There are many ways for you to start a side hustle that does not require a substantial upfront investment. Online sales are one option or consider tutoring people in a subject you know well. This could involve students, but you could also help adults learn a specific skill. You can also work with groups and teach a class in something you love. If you'd rather not teach, you can make a business from caring for others as well. You can provide services or sitting. Finally, keep direct selling in mind. Partnering with an established company allows you to learn from the best while still being your own boss.