Category: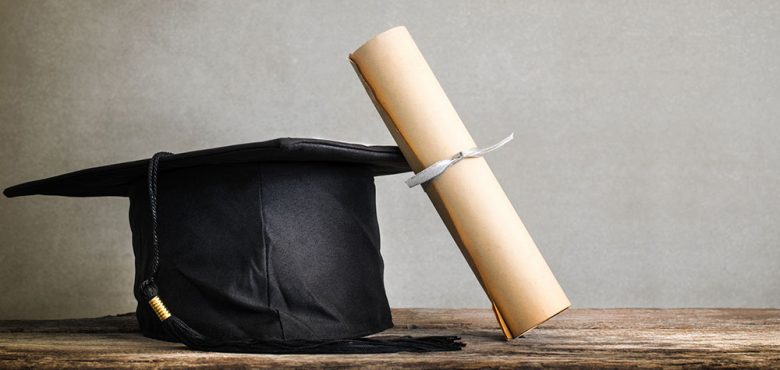 Is a Master's Degree Right For You?
If you've completed your Bachelors degree and you're not sure what to do next, you might be thinking about enrolling on a Master's course. It's what many people choose to do, but is it the right step for you to take right now? There are many different things that have to go into making that decision, and it's only natural that you should want help and guidance as you move through this process.
Your career starts here, whether you choose to pursue a job or advance your academic career, which could improve your earnings in the years ahead of you. We're now going to look into some of the things that should come into your thinking when you're deciding whether or not a Master's degree is right for you. Read on now and use what you learn to help you make your decision.
Don't Rush into a Decision
The worst thing you can do when deciding whether to do a Master's degree or not is rush into a decision. You need time to think things through and really decide whether this is what's best for your career and your future or not. There's no shame in waiting and taking your time. There's always next semester if you miss the chance to start in time for this one because you're still considering your options. If you take your time and think things through properly, you'll be more likely to reach the correct conclusion.
It Depends which Career You Want to Pursue
Some careers simply don't require you to have a Master's degree, so pursuing one might be a waste of your time when you should be focusing on getting a job and making progress there. However, you can choose something like a online supply chain management program if you do want to enter a more specialised field. It's about doing research and finding out whether your desired career requires you to have a Master's degree or not. It should be one of the main things that guides you.
Are You Unhappy with Your Earning Potential?
All the data shows that most people who earn a Master's degree earn more money in their careers than those who don't. So if your major career frustration right now is that you're not happy with your earning potential, this could be one successful way to rectify the problem. You'll immediately be able to demand the attention of employers and they take you more seriously when considering you for positions. That'll result in much quicker career progression for you.
It Can Help Solve Employability Problems
Some people find that when they enter the labour market, the jobs they thought they'd be able to get either aren't there or they're being taken by people with more qualifications and experience. It's a common situation to find your career in, and it can be solved by going back into education and earning a relevant Master's degree. You'll find it easier to get into the workforce, which is always an important and oftentimes tricky things to do.
Consider Your Own Personal Growth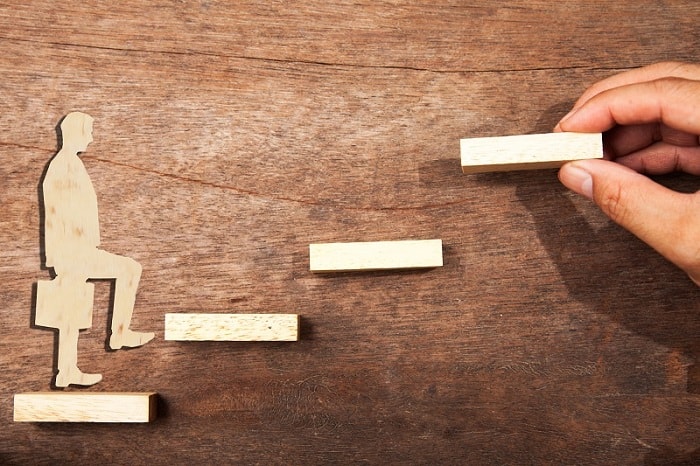 When all's said and done, all this comes down to is you and your own personal growth. If your career has stalled or failed to start, getting a Master's might be the thing that puts you back on the right track. You should focus on what's going to help you and your career blossom because that's what matters here. Don't lose sight of that vital fact as you move through the process of deciding whether to do this or not.
Can You Afford It?
You definitely can't shy away from the financial concerns you might have about paying for this course. If the money isn't there and you have no way of finding it through grants, scholarships or loans, it will be tricky to move forward. You might have to work and wait for a while until you have the money to pay for the degree course. There's no sense landing yourself in financial hot water over something like this.
Career Changes Often Demand Something Like This
Maybe you've been working in the same career for years or even decades. If the time has come for a real change, there's nothing necessarily wrong with wanting to complete a Master's degree first. It will give you that edge and that proof to employers that you're really serious about this career change and that it's not just something you've decided to try on a whim. It lends you legitimacy, and some careers will even demand it.
Be Aware of the Wrong Reasons to do a Masters
There are many bad and wrong reasons to start a Maste'rs degree, and you should be aware of these things too. If you're starting a degree because you don't want to get a job and just want to carry on being a student, that's probably not a good reason to do this. We all have to grow up and enter the real world eventually, so you can't put off your responsibilities forever. That would be a mistake and it would only damage you in the long-term.
Enjoyment Should be a Factor Too
Finally, you need to think about how much you're going to enjoy going back into education and completing a Master's degree. Is there any point putting yourself through all that work for such a long time if you're going to hate every second of it? It's something that you really need to ask yourself. If this is the right move for you and you're studying the right subject area, you will enjoy it. So if the idea feels you with dread, that should probably tell you something.
For some people, doing a Master's degree will be just what they need to make progress and improve in their career. But there's nothing to say that this will be the case for other people, including you. You need to think about your priorities and make a decision based on those.