Category: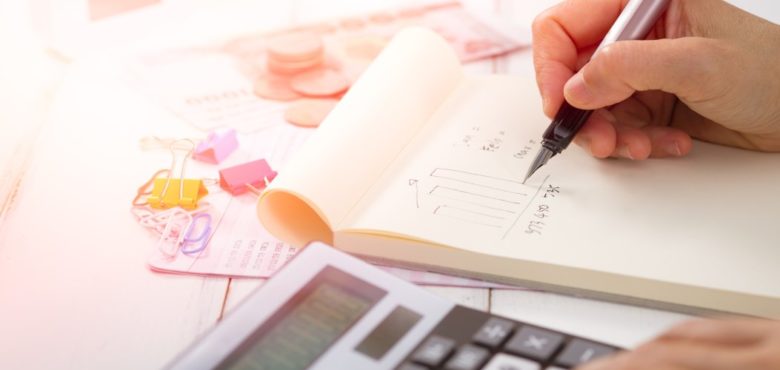 10 Ways a Small Business Can Cut Costs
The reality of a small business is that the vast majority of them fail. Whilst this is a pretty negative outlook, it is the reality. It's therefore important that small business owners give themselves as much chance as possible by implementing some efficiency and cost-saving practices.
The downfall for a lot of small companies is their failure to implement simple and cost-cutting strategies that can improve their overall chance of success. Often, small companies get into expensive and unnecessary habits that eat away at their balance sheets. They end up spending more money on operations than what is actually coming into the business in the form of revenue or profit.
As a small business, streamlining your operations and implementing cost-effective solutions should be a primary focus. Here are 10 suggestions to help you start making some essential savings.
#1: Outsource Your IT Needs
Having in-house IT staff is expensive and not always essential in a small business. Most of your IT issues are help desk problems which can be outsourced to an IT services company. This means you can get 24/7 access to the best IT support available over the phone. Hiring your own IT staff requires paying a decent salary, pension, medical and continued training costs. Eliminate all of those costs with a remote IT help desk.
#2: Use the Cloud
There are many issues surrounding data that, as a small business, can trip you up and hit you financially if not careful. Managing and storing your own data in a traditional way is far more expensive than joining a Cloud network. The Cloud removes your need for physical data storage solutions and you only pay for what you use. This can significantly reduce your data storage costs.
#3: Avoid Retail Price with B2B
The B2B industry exists for a reason. Avoid paying the retail price for materials, new tech or office supplies. There are thousands of B2B businesses that can offer you well-discounted rates through their special deals with suppliers. B2B is a competitive marketplace where you can find incredible deals on whatever your business requires. It's also possible for you to buy in bulk. If you own a restaurant for example, you can buy olive oil bulk packages online with ease. Little things like this can help your business to save money far more than you realise.
#4: Virtual Employees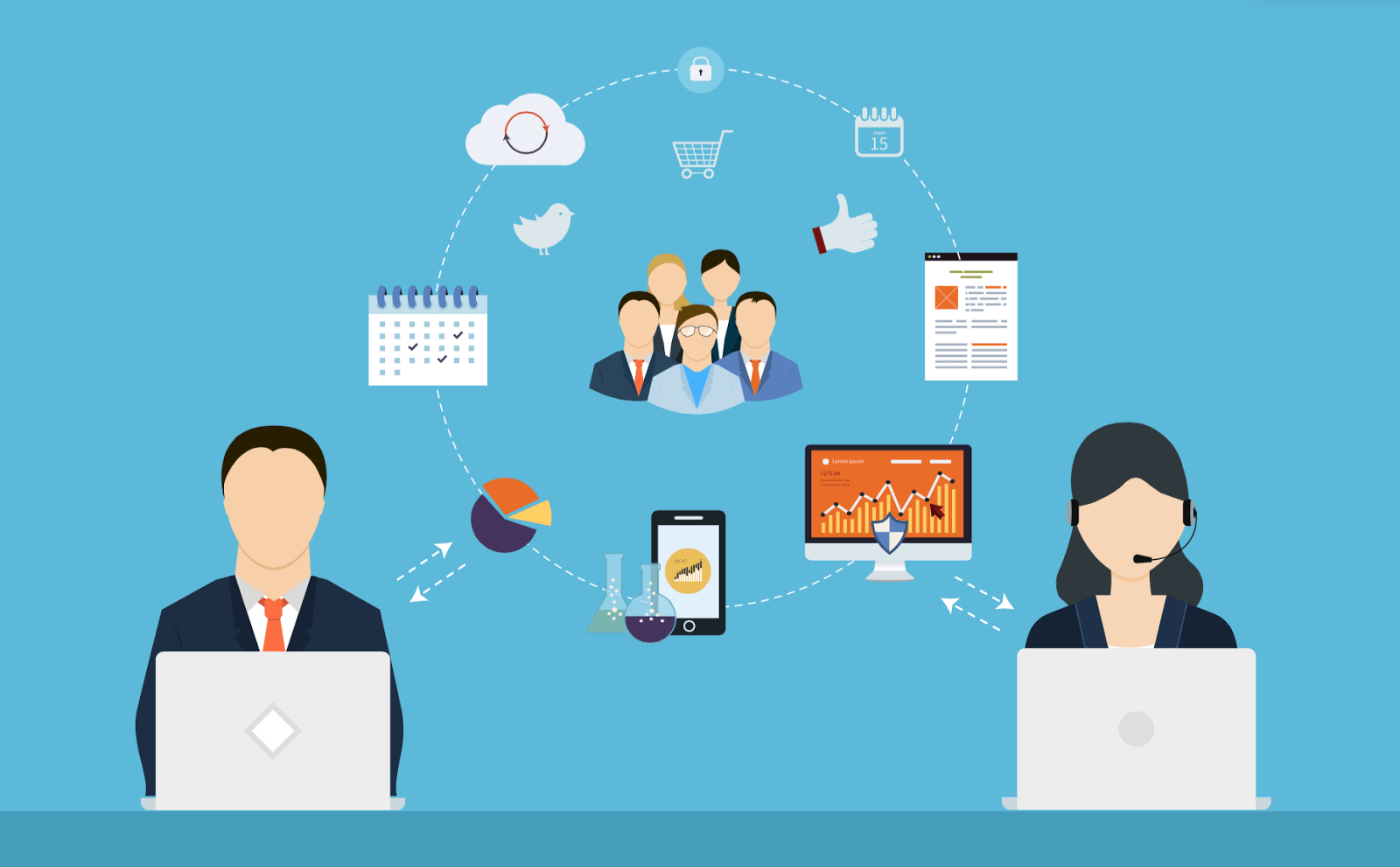 In our modern world of instant communication and advanced technology, hiring virtual employees and managing a virtual team or business is easier than ever. If you have jobs within your business that you feel could be done remotely then you may want to consider a virtual employee. Virtual assistants have become increasingly popular over the last few years assisting businesses with all their administrative needs such as answering emails, scheduling meetings and making travel arrangements. This can also work for accountancy, marketing and sales. Hiring virtual employees can save your small business a significant amount of time and money.
#5: Hiring Equipment & Services
Today, hire companies are available for practically anything your small business requires. When it comes to small business and it's logistics you may not require some of the expensive heavy machinery or systems all year round. Maybe you only need your products moved from the warehouse in large batches 3 or 4 times a year in which you could consider forklift driver hire. Infrequent operations that require special skills should always be looked to outsource or hire to help save costs.
#6: Use Freelancers
Similar to hiring virtual employees but without the need for any type of contract or official hiring. Freelancers are incredibly useful for small businesses and it's never been easier to hire them. You can use freelance websites such as UpWork or Freelancer to outsource any small jobs you have such as copywriting, content writing, editing, press releases, web design, marketing or SEO strategy. Paying trusted freelancers for one-off projects can save your small business a small fortune. It also helps keep your options flexible with the ability to hire professional and experienced people with the click of a button.
#7: Utilize Open-Source Application and Ditch Expensive Software

Software doesn't come cheap with the hefty initial cost and then regular annual payments. Thankfully, small businesses can take advantage of free open-source applications that work just like paid software. The G-suite from Google is packed with every software application a small business needs with email, calendars, video conferencing, project management, cloud storage and vital applications like docs, sheets, forms, and slides. All of this is completely free and accessible from anywhere in the world. Once your business grows it's then easy to upgrade to professional applications when ready.
It's worth spending some time to consider what applications your business requires and then doing some research on the best free open-source options available.
#8: Reduce Energy Costs
If you run a small office space look to make it more energy-efficient. Replace the light bulbs with energy-saving bulbs, use a programmable thermostat, switch to laptops and activate sleep settings. Try to implement an energy savings plan that all your employees follow including rules like switching computers off at lunch, shutdown at end of the day, print paper double-sided where possible and always switch off lights when not needed. Reducing your energy use by just 10% can save you a small fortune over 12 months.
#9: Use Office Space Wisely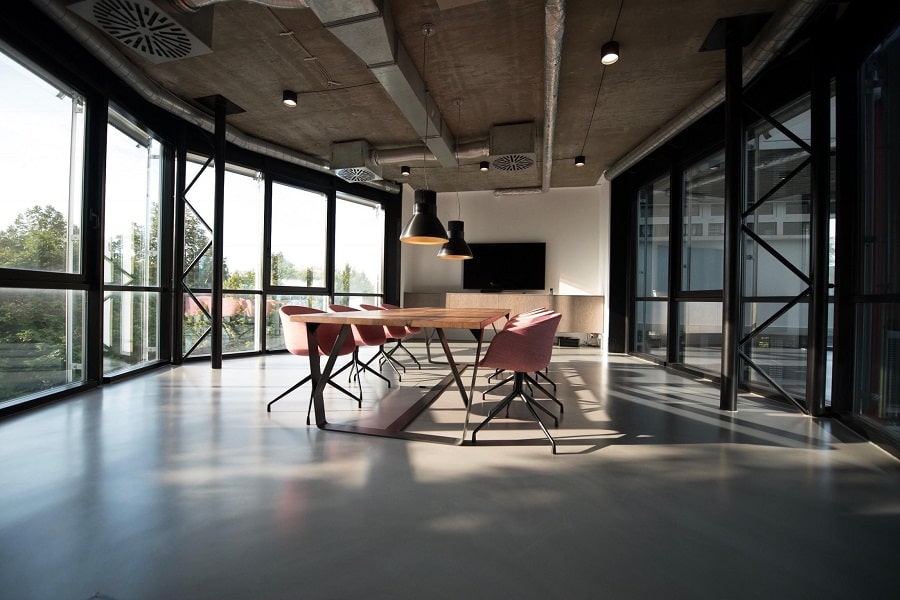 Anything you can do to minimize the amount of stuff you have in the office is worth doing. You want to use your office space as efficiently as possible so that you can avoid any expensive warehouse storage fees. You might want to keep as much useful stock in your office as possible so you have quick access to it eliminating heavy delivery costs. If you have a spare room or space available you can try sublet the space to another company for extra income.
#10: Barter Services
More and more small companies are helping each other save money by exchanging services rather than buying them. Websites like TradeBank help you find other local businesses that can provide you with the service you require in exchange for your own services. For example, a digital marketing agency could create a new marketing plan for your business in exchange for your logistics business to help them move offices. This helps reduce costs and builds unique business relationships.