Category: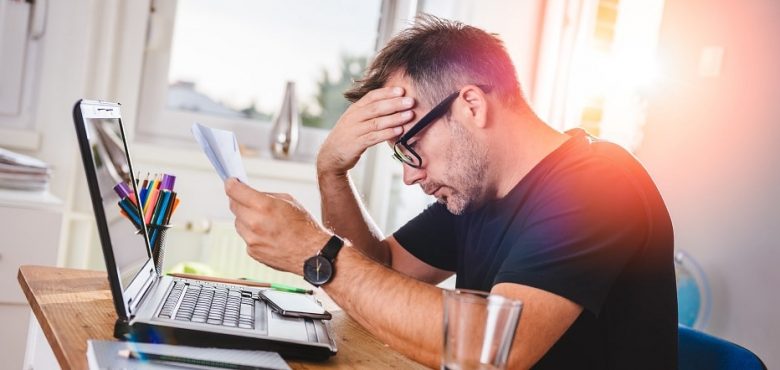 You're Failing, Now What? 6 Steps to Take Small Business Out of Debt
Getting into debt is a common problem for small businesses. Business Insider reports that statistically, 82% of the small companies that fail do so because of cash flow problems. However, that doesn't mean that yours has to fail to.
If you take the right steps, preferably as early as possible, you have a good chance of getting your small business out of debt. This can be a 'formative' experience that will help your company evolve to a new level. But to achieve this, you have to be proactive in immediate debt management. You'll also need to rethink your budget and even business structure, as changes are necessary to stay afloat.
6 Steps That Will Help You Get a Small Business Out of Debt
1. Talk to the Creditors
The first thing to do when your debts are getting too much is to come clean to the creditors. This will be a difficult thing to do, but it must be done, and the sooner the better. You need to be completely honest and explain your situation. You will also need to show what plans you have for rectifying that situation.
During this discussion you need to be firm but open to their suggestions. You'll need to renegotiate your loans and look for various ways in which you can resolve the current situation. Your main goal is to show the creditors that you are willing to pay off your debts and that you're doing everything you can to achieve this.
2. Consult a Professional
This step ties in with the previous one, and you can even do it first. Seek credit counseling to find out what options you realistically have and develop a most effective plan. As it always is when you're trying to get a small business out of debt, it's best to start solving the problems before they get too bad.
In case the things are really bad, consider consulting a bankruptcy attorney. Sometimes starting anew is the only way to go and by filing for bankruptcy sooner you'll be able to start rebuilding sooner as well.
3. Get a Loan
This step is not for everyone, so be sure to get some professional counsel before making the decision. However, if you have a solid plan for bringing your business back up, taking the risk might be worth it. Marvel did it back in 2005 securing a $525 million loan from Merril Lynch to start making its own movies. The company was on the brink of bankruptcy at the time, but now MCU is the biggest movie franchise that has ever existed and it made roughly a gazillion of dollars.
Sometimes you might only need a small quick loan, like the ones offered here. Just some cash to tide you over a rough patch might be all you need if you start taking action fast enough. If it's not the case, be sure to develop an extremely compelling business plan that will persuade prospective financiers to invest into your company. Consider starting with your current creditors and make this new plan a part of your debt-management strategy with them.
4. Rework Your Budget
Another essential step to take when you need to get a small business out of debt is rethinking your budget. Obviously, your plans didn't work out and now you can't follow the plan that requires funds you don't have.
When designing a new budget, you will need to prioritize your debts so you have a clear plan of what to pay off first. You should have a list of those with the required monthly payments after you conclude your negotiations with creditors.
The accounting software you use for the business will help develop a more efficient budget adjusted to your current situation. In case your program doesn't provide all the info you need, switch to top-quality solutions like QuickBooks or NetBooks.
5. Find New Ways to Boost Sales
Launch marketing campaigns to help boost your business and get more cash you need so desperately. This is a good time to create a loyalty program and offer rewards to your old-time customers.
You should also up your activity on social media as well as add more top-quality content to your website. Even if you only use free services, being active will increase your visibility thus increasing your traffic.
Depending on your situation, launching a new product or even changing the company's direction might be the best way to go. This will require the development of a detailed business plan and probably some additional investment. Consider getting a loan, as mentioned above, or attracting investors through Angel Investor programs or crowdfunding platforms like Indiegogo and Kickstarter.
6. Cut Your Costs
When rethinking your budget and marketing strategy, you also need to perform a thorough analysis of your business. Go frugal whenever you can and cut all costs that aren't vital. Even those that are, rethink and try to find cheaper alternatives.
This might mean working from home or letting some of your employees go. Be realistic when determining what your company really cannot go without.