Category: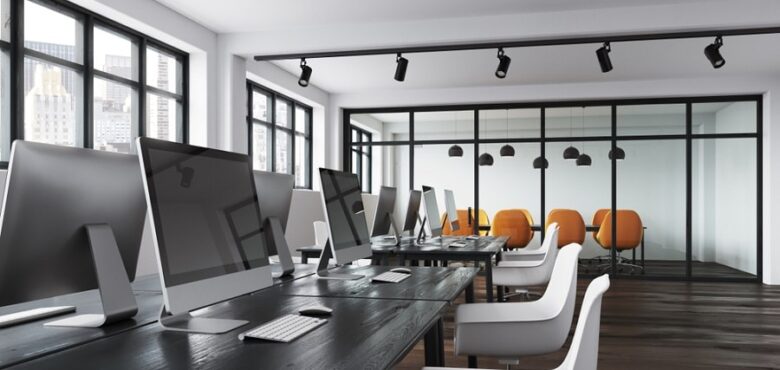 4 More Ways to Make Your Office Look More Professional
What does a professional office look like? In a previous article, we reviewed some crucial points that can establish your brand reputation for visitors and employees. Indeed, first impressions can help you win a deal. It might sound surprising, but people expect a professional office decor to display personal touches for each employee. Indeed, your employees are your biggest assets.
They bring a lot of personality, creativity, and energy to the business. So, they deserve a space they can call their own, surrounded by the photos of their loved ones or a display of their passions. Additionally, your choice of layout matters a lot, maximizing space, lighting, and furniture.
Done all that and still feel like the office could do with a little more brand positivity? Here are 4 more tips to make your workplace look more professional.
Give It a Colorful Remodel
What's the best paint color for your walls? While traditional offices prefer white and cream tones, modern offices need to consider how their choices will affect productivity and impression. Ultimately, a white office reminds people of a hospital ward. It is intimidating. Instead, you can reach out to commercial painters to organize a strategic and colorful remodel. Blue walls are great for productivity in sectors where employees often do repetitive tasks, such as accounting, for example. Creative offices can use yellow, orange, and light gray to motivate both employees and clients.
Create a Team Gallery
Professional headshots are a great way to introduce your team to visitors. You can work closely with a photographer to arrange a business headshot for each member of the team. These are typically used for Linkedin and meet the team pages. Businesses don't make enough use of corporate portraits, and especially group portraits. Creating a gallery wall in your reception area helps build a welcoming atmosphere. Clients can get familiar with the person they are going to meet. You can also use the gallery to share their achievements or passions. Team photos can also bring visibility to some of the least customer-facing teams, such as your IT or accounting departments. While customers never get to meet them, they are more likely to exchange emails or calls with your employees. Using photos to introduce them can be a nice touch.
Display Sponsorship and Community Activities
Is your business helping the local community? It's something to display proudly in your offices. Whether you provide free workshops for the local schools or sponsor environmental initiatives on the other side of the planet, you want to showcase the results of your good deeds. A simple gallery wall highlighting your mission and commitment to others could boost your reputation and the motivation of those in the office.
Focus on Staff Wellbeing
Last but not least, your priority as a business owner is to turn a frown into a smile. Disengaged and dissatisfied employees do not only affect productivity and morale; they also convey a negative impression. Making your office look more professional should include dedicated strategies to improve your employees' wellbeing. Ultimately, visitors can spot unhappy staff, and they are likely to question the business reputation.
Many factors build a professional and positive impression. From considering the importance of color psychology to understanding how to blow your own trumpet tastefully, the art of staging an office is no easy task. But, once you get it right, you can unlock your full potential.