Category: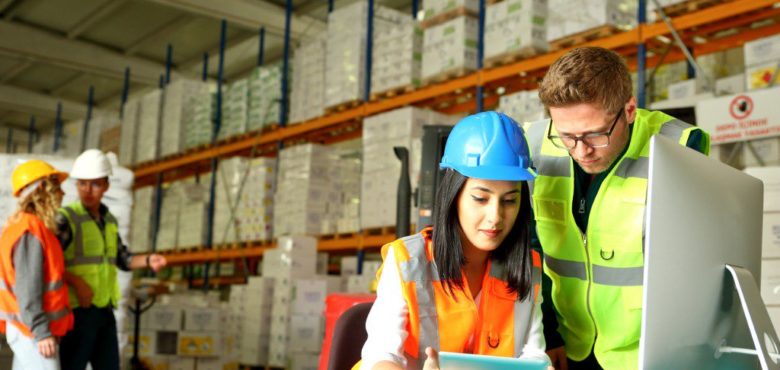 Keeping Your Inventory Safe
Business assets come in many forms. From property, equipment, stocks and more, it's important to know and understand all of the value your business holds before making decisions about your progression as a business. Inventory is unquestionably one of the most important assets a business can have.
The stock and trade of their manufacturing process, or the equipment held to inform said processes can be the anchor with which business profitability comes. Which is why it needs to be protected.
Protecting your inventory is more than simply placing a padlock on a gate, or using CCTV to ensure that no one unauthorized comes in and out, although these methods are vital. Protecting inventory is akin to protecting the core of your business, as although all your business value isn't here, losing it to robbery or damage can be a real blow to many businesses, especially small firms. With that in mind, let us consider a few time-honored and modern methods of protecting your inventory. Your business deserves it.
Temperature Control
Occasionally, your inventory may need special temperature control allowances to ensure it is both stored and preserved in the best and most sustaining possible manner. Temperature control might suggest the need for a sterile environment, heating, or cold water baths. It could mean keeping things below or above a certain temperature, meaning that an isolated environment is necessary. Temperature control should be managed and maintained each hour. Additionally, extra concessions must be made. For example, investing in a refrigerating unit is not enough if you're to deliver your products cold. In this case, freezing bags and refrigerated trucks should be utilized. This can often make the most difference when dealing with sensitive products, even if only trying to shield a product from the heat.
Protective Environments
Not only do you wish for your inventory to be carefully secured, but also protected in the most sterile, hygienic environment possible. It might be you wish to store it in a dark environment, keeping it catalogued well. This is where metal storage buildings can come into account, as your items that needs to be stored for long periods is best left out of the way of your continuously rotating main stock area.
This can really make a lot of difference when it comes to keeping your premises well taken care of, and also keeping a sustainable environment where only those who have access can open and interfere. This makes plenty of sense in the long run.
Keeping It Quiet
It sounds like a silly consideration, but you would be surprised just how many business owners can brag about their inventory and may be quite happy to illustrate just how much value they are sitting on. Keep your inventory quiet. No one except for those who need to know should be aware of the valuation of your stored assets. This can help you ward off potential thieves or those who may be aided by untrustworthy staff. It can sound like too much of an oversimplification, but it happens.
With this in mind, you're certain to keep your inventory as safe as it could be.