Category: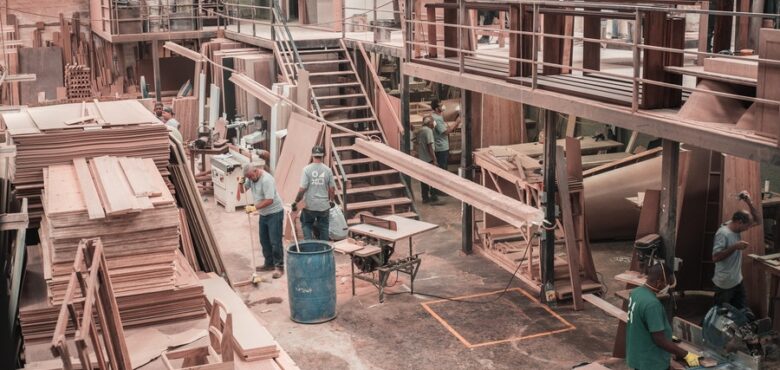 How to Upscale Your Production Processes Without Losing Quality
As a small business, the notion of upscaling or outsourcing your production might seem unthinkable. But if you're struggling to meet customer expectations, it might be time to look for more efficient ways to produce your goods and products. Here's how to upscale your production without losing quality in the process.
Outsource Your Prototyping and 3D Printing to an Injection Mold Company
If your production is based on the manufacturing of plastic or rubber items, an injection mold company can help you manage the end-to-end manufacturing process. For many, prototyping can be quite a time-consuming step in product creation, but with an injection mold company, you can simply send your design and they will be able to create a prototype for you. Approve the prototype, and production can begin. The benefits of outsourcing molds and prototyping are that you have more chance of achieving high standards time and time again.
Have a Quality Management System (QMS)
A business with a quality management system will find it far easier to upscale their production operations compared to other businesses. A QMS refers to a series of documents and processes that outline workflows and allow for continuous improvement and changes to be implemented. You can even gain accreditation in QMS creation with the ISO 9001. A QMS can allow you to streamline processes, and even look at outsourcing to suppliers if the QMS and related processes can be replicated.
Review Different Suppliers Carefully
Production of anything, be it digital or physical, is integral to the success of your business. It relies on consistently achieving results time and time again. When you work with a supplier, you need to trust that they are able to consistently achieve the standards you need for your business. Carefully vet suppliers, request samples and visit them on site when needed. Remember that cutting corners might save money, but a low quality supplier can cost you customers and reputation.
Have the Right Equipment
If you're keeping your production in-house, be certain that you have the correct equipment. For digital material that might mean investing in a top-quality laptop or relevant software. If you are physically manufacturing goods in-house, invest in top quality machinery. It might seem like an initial upfront investment, but over time, you'll reap the benefits of having technology that allows you to improve upon the quality and development times of a finished product. A good investment in tech is one that saves you time and money in product development. Logically the quicker you create something, the quicker you can make money from selling your product.
Conclusion
If you want to upscale your production processes, it's important to weigh up the benefits of outsourcing against investment into in-house technology. Before you approach a supplier, ensure you have a detailed QMS, so that you can easily relay to suppliers what their tasks are and what quality you would expect. Vet suppliers carefully before working with them, and think long term quality goals rather than jeopardizing quality.