Category: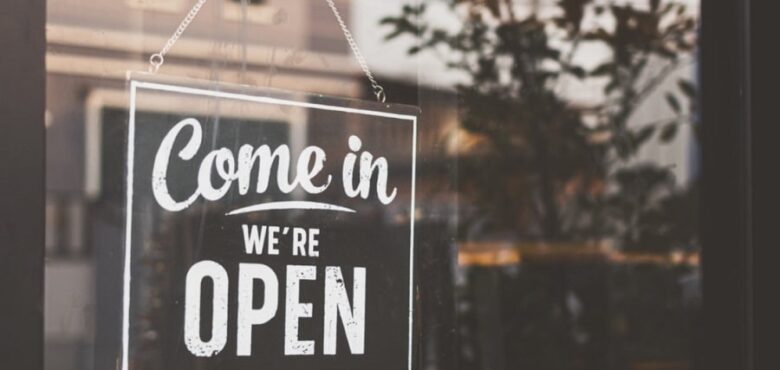 4 Steps to Think About When Reopening Your Business Post-Pandemic
The year of 2020 was devastating for millions of businesses around the world. If your business has made it through this far, that's amazing! Your business has done extremely well to survive the pandemic, and now that there's a light at the end of the tunnel thanks to the rollout of the vaccine, as well as numbers dropping dramatically, you may be thinking about reopening your business to the general public.
However, reopening your business, whether it be a store or an office building will still come with risks. As a business owner, it's your responsibility to ensure that you're doing things correctly. Many countries and regions have different laws, and you should follow laws in your area. However, you can still put other steps in place to ensure that when you do reopen, employees and customers alike are safe and happy to be there. Here are some steps to think about when reopening your business post pandemic.
Phased Return
Many business owners have realised that their team work just as effectively online at home as they do in the office, and this is something you need to consider when reopening. For example, you may need your sales team on hand in store, but could your marketing team continue to work from home for the time being? A phased return means less bodies in one place and therefore, a lower chance of spreading the virus.
Don't Compromise on Health and Safety
A problem that many businesses could face is the compromisation of other safety aspects when adhering to new rules in the workplace regarding COVID-19. While it's important to make these changes to adapt to the new normal, it's important to ensure you're not compromising on regular health and safety too. More people are going to be aware of their health and safety than ever before! Many business owners are taking advice from experts like Carlos Ramirez Safety to ensure their workplace is safe from both slips and falls and also following COVID-19 guidelines.
Provide PPE
Many people will still be very cautious about the virus, regardless of whether they've had the vaccine or not. If you want people to continue buying your products or services, it's a good idea to continue to provide PPE for those who would like it. Leaving hand sanitiser readily available and maintaining a social distancing limit will help nervous people feel more confident in returning to your place of work.
Build up Hype on Social Media
Finally, like most other businesses you may have fallen into the sidelines a little. However, every business is going to be doing the same thing; trying to grab the attention of customers. Utilise social media to help attract new and existing customers back to your business. This could be through special offers, new customer discounts, or even rewards for loyal customers that have helped you this far through the pandemic.
Try out these changes to reopen your business to help ease both employees and customers back into the swing of this new normality.