Category: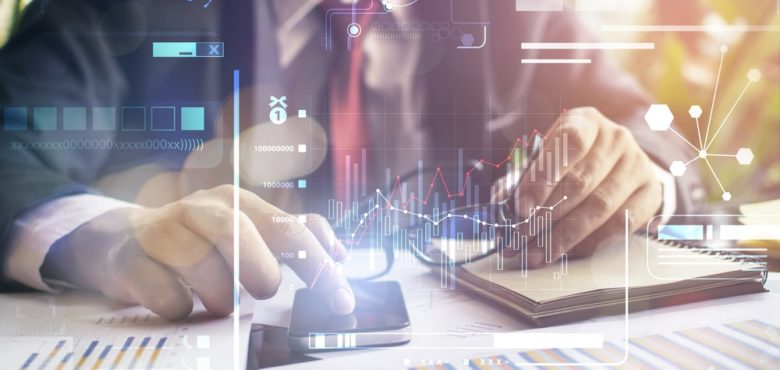 How to Implement Technology Into Your New Business
Technology is essential to any business. It has the power to make your life easier, help you grow your business, and increase profits. Technology will play a huge role in the future of our world, so it's important that entrepreneurs find ways to implement technology into their new businesses as they start them up.
Reasons to Implement Technology in Your New Business
There are many reasons to implement technology into your new business. Perhaps the most important reason is that technology can help you become more efficient and productive. With the right tools, you can manage your business better and achieve your goals faster. Here are some other reasons to consider:
Technology can help you reach a larger audience. If you want to grow your business, it's essential to use all available resources at your disposal. Technology can help you connect with more people online and expand your customer base.
Technology makes communication easier. Whether you're communicating with customers, suppliers, or employees, technology can make the process easier and more efficient. Communication is critical for any successful business, and technology can help make it happen smoothly and efficiently.
What Types of Technology to Use in a Startup
There are so many types of technology that you can use when starting a business. It can be overwhelming trying to decide what will work best for your company. Here is a list of some common technologies and how they can help your business:
Computer systems: You need a computer system to keep track of your finances, inventory, and customer data. A good system will also allow you to process sales transactions quickly and easily.
Internet access: The internet is essential for marketing your business and communicating with customers and suppliers. It's also helpful for researching new products or services to offer your customers.
Telephone/voicemail: A telephone system will help you stay in touch with customers, employees, and suppliers. A good system will allow you to transfer calls, forward voicemails, and automatically dial out.
Accounting software: Accounting software allows you to keep track of your finances to make informed business decisions for the future. It's also helpful when filing taxes at year-end or during tax season.
Field management software: Field management software is a must for businesses with employees out in the field. There are many essential elements of field service management and this software helps managers track employee time cards, job tasks, and mileage expenses.
The Importance of Having a Tech Plan
Your business will be faced with many challenges, so being able to incorporate new technologies into your plan is essential. The more you are using technology, the better off you'll be when it comes time for expanding or promoting.
When planning out what kind of technology needs to go into your company, there are a few important things that need to take place beforehand. First thing's first – figure out what works best for your current abilities and skills regarding where you're at with technology now. Whether this means choosing an area like IT consulting services or participating in webinars has got everything covered down pat; make sure whatever path you choose is something within reach if possible.
Once you've done this much work, you're likely to want to move on to the next step – and this is where you'll need a clear vision of what you want your business goals to be. You should also have an idea about how technology can help with that goal attainment, as well as making sure everything works together in terms of messaging, branding, and marketing.
Utilize Free and Low-Cost Technologies First
When starting a new business, it is important to use the resources available to you in the most efficient way possible. This means looking for free or low-cost technologies to help your business run smoothly and efficiently. There are many great options, so take some time to research what will work best for you.
Ease Into Technology: Don't Go All in at Once
When starting a business, one of the many decisions you'll have to make is how much technology to incorporate. You might be tempted to go all in and buy every gadget and app out there, but that's not always the best strategy. Ease into technology: start with just what you need and add on as your business grows.
Get Advice From Other Small Business Owners Who've Succeeded With Technology
Ask business owners if they use technology in their start-ups. If so, what technologies do they use? Ask them how useful these tools are for increasing productivity and revenue. You can also ask about the challenges that came with implementing each tool.
Take Note of the Tools They Tend to Use More Often
It is important to know which tools small businesses tend to prefer over others, as this will give you an idea of where your focus should be when it comes time for implementation. For example, many companies rely heavily on social media marketing or online advertising because Google has become very popular among users who want quick answers about products or services before making a purchase decision – usually within only three search engine results pages (P) due to its highly effective algorithms. Therefore, if a company in your niche is using these tools frequently and successfully, it's probably best to do the same when you get started.
Research if There Are Tools That Increase Business Revenue Quickly
Some technologies are not necessarily used for increasing productivity, but rather they can increase revenue quickly by making things easier on customers or clients. For example, mobile apps that allow users to make purchases from their phone without waiting online while employees process orders manually always have high conversion rates because of the convenience factor. In other cases, an e-commerce website may catch on fire due to its simplicity and ease of use compared with competitors who lack this technology, so even if your product/service isn't better than their people will still purchase from you because it's more convenient.
In conclusion, by taking the time to research and plan how you will be implementing technology into your new business, you can save yourself a lot of headaches down the road. By setting up clear guidelines and policies for its use, as well as training employees on how to best use it, you can help ensure that your technology investments are used effectively and efficiently.