Category: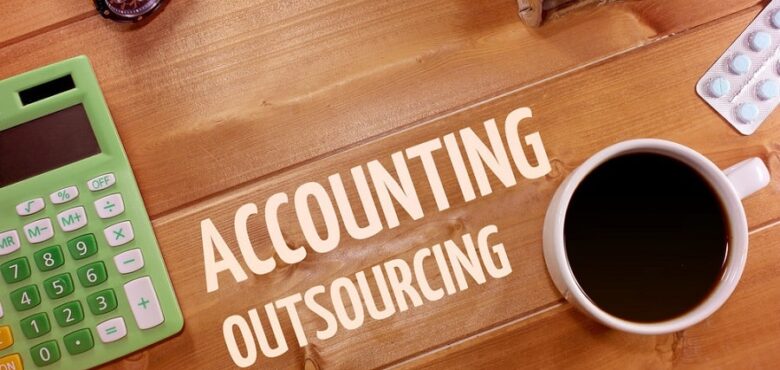 10 Reasons to Outsource Financial Services for Your Business
Outsourcing is not a new concept, but nowadays the meaning has changed slightly. Many businesses are sourcing entire departments and services remotely rather than hiring in-house staff. Financial services are commonly outsourced because companies then have access to the expertise and resources of an accounting department essentially without paying for overheads.
You can save money on resources and technology by paying for services when you require them and have access to a wider talent pool without the need for training. Here are ten reasons to outsource financial services for your business.
#1: Save Money on Overheads
One of the main benefits of outsourcing is reducing your overheads. You won't need to pay for office space and equipment for an extra member of staff. You'll also save money on things like taxes, benefits, paid vacation, and sick pay. By outsourcing your financial services, you'll only be paying for exactly that. You can use a virtual accountant and not have to provide the necessary physical space or legal benefits. This is why outsourcing works as a cost-cutting solution.
#2: Improve Productivity
There are several strategies to increase productivity, and you can focus on these by outsourcing financial services. You and your staff will be able to focus your time more on what jobs you're good at and what needs doing. A virtual accounting service can take care of your bookkeeping, while you concentrate on growing your business. This way you'll have peace of mind knowing your accounts are taken care of, and you can spend more time motivating your employees.
#3: Hire Skilled Experts
One of the main advantages of outsourcing financial services is that you have access to a wider talent pool. If you're not an expert on financial services, there are many agencies online that can put you in touch with a company that provides these. You don't need to know the ins and outs of it yourself. If you're struggling with questions like, What is the difference between a CFO and a Controller? a virtual accounting agency can help you figure out what's best for your business. Virtual accountants and other financial experts are certified and trained professionals. You'll have immediate access to their skills and knowledge without having to go through any training.
#4 : Reduce Technology Costs
By outsourcing, you won't need to spend money on hardware or software for your accounting needs. In fact, financial services companies will have their own access to the latest software and other resources in the field. You won't need to provide these. They'll come as part of the package. Technology is always worth investing in, but by outsourcing your financial services, you'll be able to save the money for in-house technology. This way you can spend more on essentials for your office.
#5 : Streamline Processes
Outsourcing your financial services allows you to streamline certain business processes. Having a remote team of experts take care of all your accounting needs means any issues will be resolved quickly and efficiently. They'll also use state-of-the-art technology in order to speed up the process. Outsourcing vendors will also instill the best practices and controls that help improve efficiency.
#6 : Reduce Risk
Outsourcing your financial services is one way to reduce business risk. You can entrust a third party to audit your money trail, reducing the risk of internal theft or security breach. An impartial standard of checks and balances will help to improve compliance and reduce the risk of internal fraud. It can otherwise be awkward to enforce checks and audits on employees, and outsourcing these make it a little less personal. It's a way to boost morale and trust in the workplace as well.
#7 : Scale Your Business
It's time to leave your accounts in someone else's hands and put your business back on the map. You'll need to outsource more services as you scale your business and turn these will help you cope with growing demand. Financial services will have the resources to allow you to expand your horizons, even internationally. The money you'll be saving on human resources, overheads, and technology can go towards expanding your business. With financial activities taken off your hands, you go focus on promoting yourself and reaching out to a wider audience. You can shift your focus towards improving the customer experience and boosting your marketing campaigns.
#8 : Update and Automate
It's about time you brought your business into the 21st century. With new advances in business process automation, you can let technology do the work for you. Automation is the future of business processes. By outsourcing your finances to a remote service, you'll be taking a step in the right direction. Financial services companies will have access to all the latest technology and programs in the field to provide fast and accurate results. You'll also be able to run a more eco-friendly business reducing waste and paper use. Outsourcing services remotely is much better for the environment.
#9 : 24/7 Access
Cloud-based accounting applications and other financial services software now mean that you'll have access to your records any time and anywhere. You'll have all the information you need at your fingertips including cash balances, tax records, and other types of financial data. Outsourcing your financial services to a reputable company means timely and accurate accounting 24/7. Many companies provide 24-hour service if you need assistance. It's really a much more convenient way to do things and will save you time and money.
#10 : Peace of Mind
One of the main reasons many businesses choose to outsource financial services is that it gives them peace of mind. You can gain complete visibility into the financial health of your business. You can be guaranteed of more accurate accounting of your financial information. Outsourcing also helps to reduce the risk of fraudulent activity and you'll have access to a more experienced and talented accounting team. Outsourcing your financial services will provide you with the confidence you need. You'll finally be able to ensure that your financial operations are in order and focus on growing your business.