Category: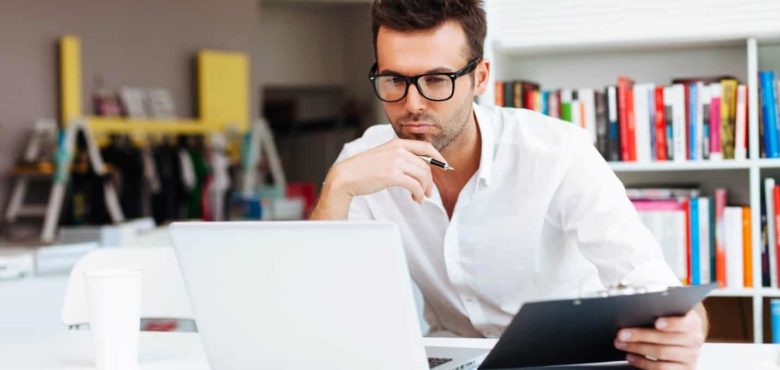 10 Trends to Inform Your New Marketing Strategy
When you're developing a new marketing strategy you'll want to pay close attention to the latest trends. Marketing trends change in response to customer behavior and various other factors. It's important to adapt to change if you want to stay on top.
Influencer Marketing
Influencer marketing was a top trend in 2020, and this trend is still going strong in 2021. When you work with influencers you can drive brand awareness, grow your audiences, and improve your authenticity. To help you plan your influencer marketing campaigns, here are some of the top influencer marketing trends to be aware off:
Micro-influencers are the most popular type of influencers to work with.
Influencers are becoming increasingly specialized, focusing on very specific niches.
Influencers are collaborating on joint projects.
Brands are choosing their favorite influencers to work with on a long-term basis.
In-Person Events
After a year of being stuck at home, consumers are keen to get back out into the world. In 2021, we're seeing a rise in in-person marketing events. When you're planning your events, think about how you can make them extra special. Consumers want to be both educated and entertained. Live events are a great way to demonstrate your brand story and communicate why you are better than your competitors.
Merging Digital & In-Person Shopping
Online shopping is incredibly popular, and many consumers prefer it. To encourage customers to visit your store, try to offer them an experience. Focus on funky and artistic decor so there are plenty of opportunities for customers to take photos. Create hashtags so that your customers can easily share their in-person shopping experience online. Online shopping is here to stay, and by creating in-store experiences, brands can fuse aspects of the physical and digital shopping world.
Social Commerce
Social commerce allows customers to buy products directly from their social media accounts. Over the last year or so, social commerce has become very popular. There are many advantages to social commerce, such as:
Social shopping makes the consumer journey much easier.
Social commerce can drive sales and improve your ROI.
Using social commerce it's much easier to target the right buyers.
Can be used to boost brand awareness on social media.
Socially Conscious Branding
Businesses need to think about socially conscious branding and communicate this in their marketing strategies. Customers want modern brands to care about important social issues, whether it's the environment or politics. They want businesses to use their voice and help consumers to make ethical and environmentally sound choices.
Once you've created a solid CSR strategy, use your marketing to deliver your message. Remember, customers want to buy from brands that mirror their own values. When you're planning CSR tactics, you'll need to pay close attention to your buyer personas.
Interactive Digital Signage
Interactive digital signage can be used in-store, to display different types of content. You can use digital signage for images, videos, HTML, or flash. These interactive signs are a great way to promote your company. There are several benefits to using this signage in store:
Eye-catching signs can boost sales and improve ROI.
It's easy to update the content whenever you like.
Can be useful to increase brand awareness and promote your business.
Support & enhance social media marketing.
Enhances the customer experience.
Work With a Digital Marketing Company
Marketing has become pretty complex, there's so much to think about from personalized marketing to user-generated content and SEO trends. It's no wonder that most brands are working with a digital marketing agency. A marketing company can help you with every element of your online marketing campaigns. They can help you with content marketing, branding, web design, and more. To stand out from similar brands you'll need highly creative content that leaves a lasting impression.
 Keep Up the Video
Video marketing isn't a new trend, but it is a trend that keeps on growing. Modern businesses can use video marketing in so many ways whether it's live video, tutorials, ads, or personalized marketing videos. To enhance your video marketing campaigns this year, check out these trends:
The 'Story' video format is all the rage. According to Paldesk, 'Such Stories are mostly done in the spur of the moment and in low quality so the overall expectations of viewers are much lower. This opens more space for advertising and research shows that it's really effective.'
More brands are using marketing videos on the LinkedIn platform, research shows that this is an excellent way to promote your brand.
Businesses are using TikTok to support their marketing campaigns, (the platform is very popular amongst the younger generations).
Work With the Consumers
In 2021 many brands are working with their consumers, to improve their products. According to Forbes, 'Customer collaboration can happen at any stage of the product life cycle, with brands able to start collaborating at the ideation stage.' When you work closely with the customers you can ensure the success of your products, and keep your customers happy. There are many other ways that you can work with your consumers, such as:
Use consumer-generated content for your social media campaigns.
Send out customer surveys to get product feedback.
Improve your target market research and buyer personas.
The Unboxing Experience
In the age of online shopping, the unboxing experience is very important. You can improve the unboxing experience by using beautiful packaging, artwork, and unique finishing touches. There are several advantages of improving your unboxing experience such as:
The unboxing experience supports influencer culture and improves these campaigns.
You can use the unboxing experience to tell your brand story.
Enhances the customer experience and drives loyalty.
Stand out from competing brands.
Consumers often share pictures on their social media accounts.
When you pay attention to key trends, you'll drive success and make all the right marketing moves. When you're developing a marketing strategy, it's all about being creative and paying close attention to your brand values.