Category: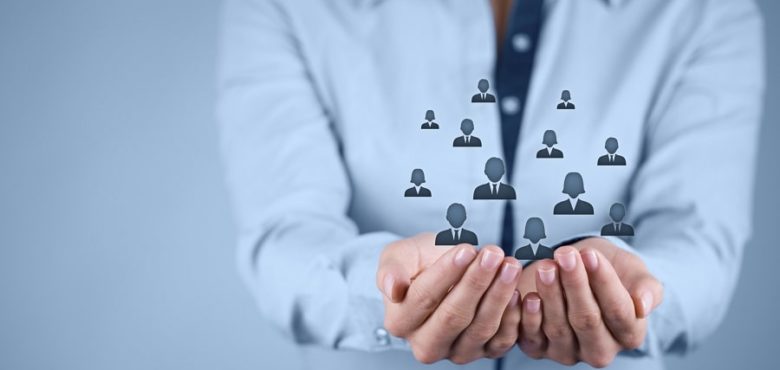 Trends HR Professionals Need to Know About
Human Resources might not seem like an industry that moves to trends, but in reality, HR is an industry that is always changing. It's important to stay up to date with new developments and trends to make recruitment and staff management easier.
Intelligent Apps and Analytics
HR applications which learn are changing how the HR industry works. There are more apps out there to do some of the hard work for you, like attracting talent, performance analysis, applicant tracking and assessment, internal management and more. These apps make good decisions as they learn, allowing you to make easier choices with the app as a collaborator and a tool.
Blockchain
Blockchain is also known as distributed ledger technology. It is essentially a database that keeps a list of records. It allows digital information to be distributed without copying. For HR, it could be used to manage digital processes, solve certification issues, improve electronic payroll, automate routine tasks, automate data heavy processes and prevent fraud.
Smarter Recruitment
Recruitment tools are in high demand, meaning the market is rich with innovation. HR professionals need tools to help them find the right candidates; those tools need to learn skills as they go. High volume recruitment can be almost entirely automated now, and even skilled job hiring can be aided by recruitment management systems and improved assessments. Once you've got new staff in, these tools can be used for contract management too.
Corporate Learning Tools
Many companies are looking at ways to make staff development and training more modern. Self-directed learning appeals to younger staff, and training can be made smarter with use of video, virtual and augmented reality, experience platforms and even AI based systems. By getting smarter, training is made more engaging and therefore more effective.
Intelligent Self Service Tools
There's a shift towards more data-driven, intelligent digital companies with more self-sufficient employees. This shift has created a need for tools that bring together case management, document management, employee communications and help-desk interactions. Employee experience platforms are an essential part of employee service centers, and these platforms are simplifying training, expense reporting, time tracking and many other day to day HR tasks.
Cloud Migration
Cloud based HRMS, payroll and talent management services are becoming more common, as are financials and other ERP solutions. Going cloud based with your business is no longer a question of if, it's when. Get onto the cloud to handle some HR needs.
Wellness Apps
More companies are beginning to understand that their staff need to be emotionally and physically healthy in order to perform their jobs well. This means that more HR managers are taking steps to make sure that staff are empowered to take better care of themselves. Health and wellness apps are being adopted to track individual performance, activity and fitness levels, helping to improve engagement, health and mental wellbeing.
Changes in Talent Sourcing
Full time employment is no longer the norm. Many companies are transitioning to a mixture of remote workers, staff on flexible schedules, part time staff and consultants. As the kinds of employment and employees shift, HR professionals have to change the way they seek out talent. Recruitment is changing, with technology leading the way.
Surge of People Analytics
People Analytics surged last year, with good reason. It can give insights into the workforce, help companies to retain talents and spot employees who may be likely to leave. The data provided can help HR teams to have a deeper understanding of their employee's needs and concerns.
HR Innovation
Human Resources is fast becoming a very innovative industry, with HR professionals leading the charge for new performance management models, new methods of learning, ways to reduce bias and new approaches to recruit and train people.
Robotic Process Automation
AI has been successful in automating large parts of the talent acquisition process, and Robotic Process Automation aims to have the same impact on the manual processes of the HR department.
RPA technology is looking to shorten time-consuming tasks like employee onboarding, which will allow new staff to get stuck into the job instead of sitting in the HR office filling in forms. The technology will save HR teams time by speeding up repetitive tasks like adding new staff members to the payroll system.
Workforce Optimisation
Many businesses are seeking to recruit more within the company in order to increase retention rates. More companies will do this by using tech solutions to predict workforce demand, calculate the turnover rate and even predict attrition.
Talent Management
Companies are beginning to use a more people-first approach to business. This means they're investing in good talent,  but also are offering active support for personal and professional development of staff.
HR Tech can provide employees with clarity on how their contributions impact business. Staff feel more valued, which drives recruitment and retention. Old style performance ratings are going out of fashion in favour of dynamic goal setting, performance check-ins, and crowdsourced feedback. Employers will take a more active role in measuring progress and valuing conversation over documentation.
This approach better engages your employees, and can help to future-proof the workforce. A more digital workforce improves retention too.
Payroll Management
Technology continues to have a big impact on payroll manange. Basic calculations and tasks like tax deduction and benefits can be completely automated, which leaves no room for any mistakes or errors.
Cloud based services makes managing payroll much simpler for large global companies, as payroll can be universally managed and processed locally. There's more focus on integration, with the HCM systems offering two way communication between the systems. This enables companies to have a global perspective on a workforce with the security of local compliance.
Recruitment Marketing
HR departments are starting to focus on marketing tactics for recruiting. This could include attracting talented individuals to the company and nurturing new talent. Most new recruits will research a company before interviewing, so reputation is more important than ever. Employer Branding is increasingly important for this reason.