Category: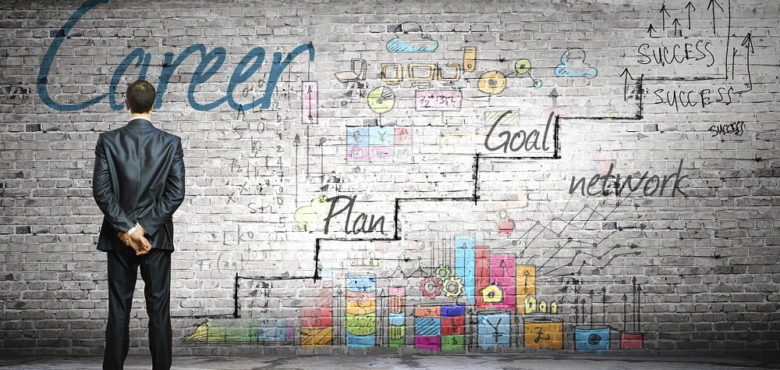 Top Tips to Help You Take Your Next Career Step
We can all get a little cold feet with our careers at some point in our lives. Wondering when we can progress up the career ladder, perhaps wanting a completely different direction and new industry or challenge. But, there are often stumbling blocks on the road ahead. It might be that you want that natural progression and the next step. Or maybe you want to change careers entirely and start something new. It is never too late to make the changes, and if you feel now is the ideal time, you may want to start putting the wheels in motion to take that next career step. 
But how do you ensure that you make the right move? Are there things you can do to help you along the way? There are tips that you can take advantage of that can help you make the right move. From starting out your search to interviewing we have you covered. This is why we thought it would be the ideal time to highlight some of the things to think about if you want to change your job soon. 
Is Your Resume up to Date?
One of the first things you do when it comes to applying for a new job is to send your resume as support for your application. However, this isn't going to be good enough if it isn't completely up to date. That means up-to-date address and contact details, and all of your work experience. Your resume is your chance to make a first impression and highlight job experience and why you might be right for the role you have applied for, so it's essential that it is tailored for the new direction you want your career to take. Take time to highlight your attributes, and your skills, and include any relevant information. You might also want to include a cover letter that details the job you are applying for and how your skills are relevant to the role. 
Different Agreements and Contracts
It is important to understand the contract you are currently in with your employer and the potential of what a new contract could look like elsewhere. Some employers may have clauses in the contract that might stop you from working for competitors. It might be time to brush up on the non-compete agreement laws and see where you stand. It could be that you may have to have a certain time away from the industry before working for a competitor. Understand what your situation is so that you can be fully transparent when applying for new jobs. You may also need to think about notice periods and when you can bring your contract to an end. 
Education and Learning New Skills
If you want that next step in your career or like the idea of changing career paths then you may need to think about investing in your skills. It might be that you need to think about taking online courses or gaining new qualifications so that you are qualified for the job you want. You may need to brush up on old skills and retake certifications so that they are relevant. Education and learning can happen at any stage of your life and the beauty of the digital world we live in is that many of these things can be done around your current job at home. The more you focus on learning and development in yourself, the better chance you have of getting that new job. 
Expand the Search
It is all well and good searching on job sites, but sometimes, the jobs are not listed and you need to expand your search. If you are looking to stick with the same career then looking at other employers and reaching out directly can be a great way to find out when the next opportunities will be available. You can also reach out to companies you want to work for. Email them a cover letter and your resume and ask if you can be notified of opportunities and job roles. You could also use social media. LinkedIn is a great place to showcase your talents. You can list your attributes and work experience on there, and share posts and articles you may have written. This could be research or even just a chance to share your knowledge and opinions. Sometimes you can be headhunted from places like that. Agencies can also be a good place to reach out to. Often there are recruitment agencies specifically for different industries. They can be discreet and help you find your next job role. 
Preparation Is Key
Once you apply and get yourself an interview, now is the time to prepare as best you can for the type of questions you may be asked, and on the company itself. It will always look good to have some background knowledge of the company and to be aware of exactly what the job entails ahead of an interview. It shows willingness and professionalism as well as enthusiasm for the job. All attractive qualities to a prospective employer. You may want to consider a practice run with a friend or family member, ask them to pretend to interview you, and ask you generalized questions that you may find get asked in a lot of interviews. For example, the reason behind leaving your job, your goals and aspirations for your future career, etc. 
Take Pride in Your Appearance
Finally, it's worth making sure that you look presentable for any meetings you have with your potential new employer. Think about what you wear for the interview, how you wear your hair, and present yourself. Again, first impressions count, and it is important that you make a good one the moment you step through the door. Of course, it isn't all about appearance, so you don't need the snappy suit or designer clobber. But you do need to take some pride in yourself and to look presentable. In some cases, you may be the face of the business so any potential employer is looking to see if you can represent them in the best possible way. 
Let's hope these tips help you secure your next job and make that next career move.