Category: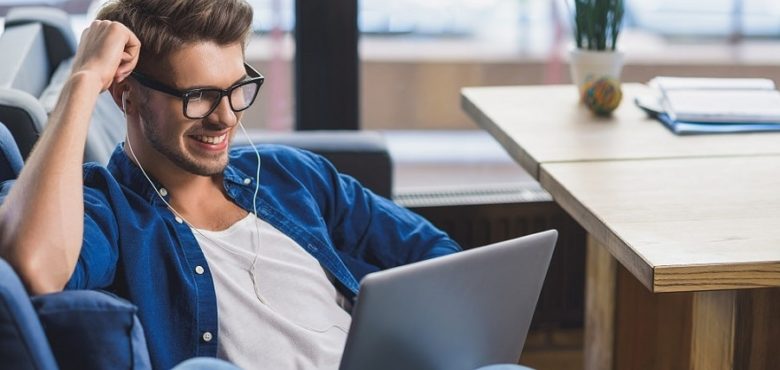 How to Make Remote Working Work for You
Not so long ago, working from home was a rarity, with very few companies considering a remote team a viable option. Fast forward to 2020, and remote working has become part of the 'new normal.' Companies were forced to mobilize remote working in a short space of time, and have seen that for the most part, it has been a success, continuing with remote working in the future has become a realistic option.
This shift in attitude towards remote working is partly due to the cost savings that can be achieved by employing a team that works from home. Employees working remotely means significant cost savings on the expense of running a business, such as office maintenance. As businesses face a challenging time financially right now, these cost savings become all the more attractive.
Working from home offers many benefits to both employees and companies. But, to make homeworking a long term success, you need to make sure that it works for you. Here are some of the ways that you can make sure that your homeworking experience is both comfortable and productive:
Find the Right Workspace
To remain productive when working from home, you need to set up a workspace that enables you to focus so that you can be as productive as possible. Having a workspace that isn't conducive to productivity can leave you feeling stressed out and make the work from home experience all the more difficult.
You may need to take a trial and error approach to find the right workspace for you. Try to find an area of your home where you are less likely to be distracted, but also able to work comfortably. Being constantly distracted by other family members or outside noise can make it difficult to concentrate and harm your productivity.
Get Equipped
Having the right equipment can make your work from home experience far more pleasant. Being away from your usual desk set up in the office can take some adjustment. To ensure that you stay comfortable while you work, it is worth getting yourself equipped with the tools that you need to make your home office comfortable.
Choosing ergonomic office equipment such as Goldtouch ergonomic keyboards is an excellent way to create a comfortable workspace and to reduce the likelihood of you experiencing discomfort when working from home. Without the right equipment, you could be more susceptible to developing conditions such as repetitive strain injury (RSI) and carpal tunnel syndrome.
Give Yourself a Break
Do you take a lunch break and regular rest breaks when you are working from home? If you don't, you may want to start. Although you are already in your own home, it is still important to take a little time out during the day. It may sound counterintuitive, but taking regular breaks can actually help you to be more productive.
Stepping away from your computer and getting some fresh air is an excellent way to return to your desk, feeling refreshed and ready to work.