Category: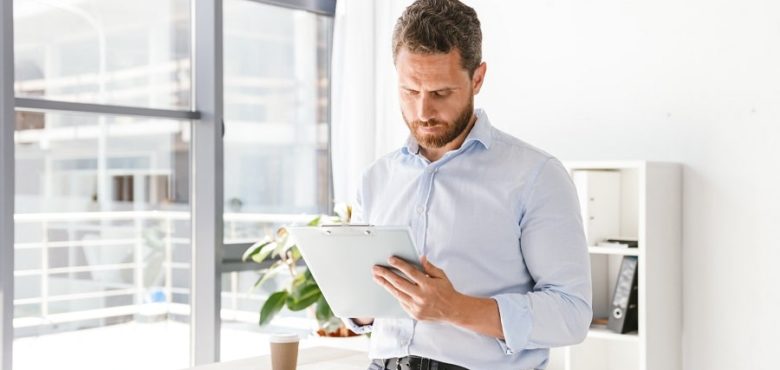 Tips for Taking Your Business to the Next Level
Have you hit a plateau with your business or are you ready to take it to the next level? There comes a time in all businesses where possibilities are limited, without the right change and action. To thrive, businesses need to continue to learn, adapt and evolve.
Here are 4 tips to help your business grow to the next level.
#1: Set New Goals
Taking time to analyse your current position, where you want to be in the market, and then identifying the goals you need to get there can be a great way to re-focus and push new boundaries. Goals need to be constantly re-evaluated and updated to ensure you are on the right path, as things will always change and evolve, including technology, the industry, competitors' growth, and customer needs. New goals can bring exciting new challenges and help push the lines of your comfort zone.
#2: Email Campaigns
Email marketing is the best way to nurture new and existing clients and deliver the highest ROI. If you already have an email list, then the best practice is to keep updating the strategy along with the industry. What do your customers need? What are your competitors doing? The market will forever be adapting, growing, and innovating, and so your marketing strategies need to as well. If your business does not have an email list, then add this to the top of your to-do list.
#3: Delegate
Learning how to delegate can move the needle in your business and prevent you from burning out. It can be hard to let go of control when running your own business, especially if you have become accustomed to completing different tasks and playing a variety of roles.
Delegating some of your tasks allows you to reach new heights and spend more time doing the tasks that you do best. This means quicker and more effective business growth as individuals work to their strengths.
#4: Automation
Regardless of what business you are in, marketing, solicitors, mental health, it is no secret that you will be working hard and have a schedule that is full to the brim.
Many tasks make a business function, from the most tedious and mundane to big important strategies. These tasks can be time-consuming, which means it can feel like you are doing more of the mundane tasks than you are the fun stuff you signed up for!
But that is where automation can come in. With the right software and processes in place, you can take some of the tedious tasks out of your hands and into the hands of innovative technology. Some of the biggest, most successful companies use automation to run their business.
There are many ways to incorporate automation into your business, for example, offering free content on social media platforms to capture new leads who are then nurtured with an automated email sequence, automated eCommerce systems to generate repeat business, customer support, payment issues, and using an automated client intake form.
#5: Communication
Without communication, your business will be flying blind. But some firms can find that poor communication keeps them alive, but certainly not thriving. This means that some brands can go for years struggling with inefficient communication between departments, especially now when home working is more important than ever.
Integrating VOIP and video meeting platform options can be a great way to resolve these issues, keep your team on the same page, and make sure communication between staff and departments is as seamless as possible.
Spend time on your business where it matters, make big moves, and up-level your game.