Category: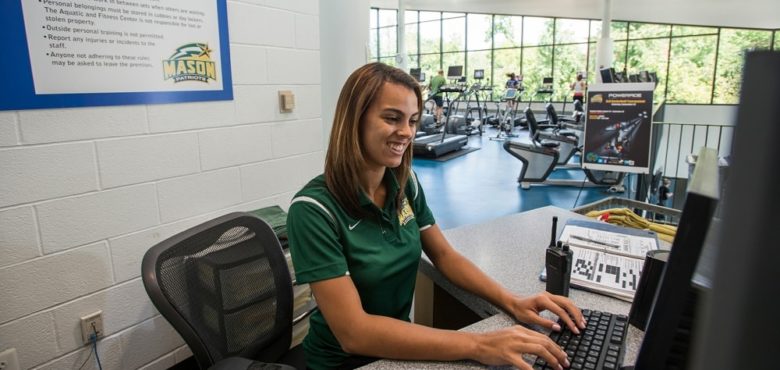 4 Important Features Your Fitness Center Software Must Provide
Are you presently looking for software that would make it easier to operate your gym or fitness center? There are several products on the market and they are not exactly the same. Before you decide to go with the first one that seems to be a good fit, take a closer look. At the least, make sure the gym management software you choose offers these four important features before proceeding.
Checking In and Out
You need for your clients and any guests to check in as they enter the facility and check out as they leave. While you could try managing this with staff at a front desk, think of what they mean during peak periods of the business day. The line to check in or out could get long in the early morning, lunchtime, and just after work. Long lines translate to paying clients who would really like to get in, change, and start working out.
You want to ensure that your fitness or yoga studio software makes checking in and out fast for everyone. Some programs include apps that clients can use to check in and bypass waiting in line. That also frees your staff to spend more time answering inquiries, taking prospective clients on a tour of the facilities, or helping clients with questions or concerns.
Announcing Upcoming Events
Find out how the gym management software can make it easier to announce and advertise upcoming events. The announcement may have to do with starting a new class, holding an appreciation day for your clients, or launching a promotion that includes free entrance on specific days for prospective clients. The goal is to engage your current clientele and ensure they know about everything that's happening at your facility. Assuming your software can be used to send text messages, emails, and similar communications, announcing those events will be a lot easier.
Scheduling Private Sessions
Signing up for classes is important, but so is seeking some one on one time with a personal trainer. When the yoga studio software makes it possible to reserve an hour with a member of your staff without having to call or remember to ask for a session before or after a workout, they are more likely to seek the help they need. Your staff benefits because they can offer times for private sessions, see when an hour is booked, and confirm the request with the client easily.
Tracking Fitness Goals
You want gym management software that allows clients to set reasonable fitness goals and then monitor their progress. People who are trying to get in shape and stay that way benefit from being able to confirm they are on track. The ability to look at the fitness history and see progress is especially helpful on days when the client seems to have hit a wall and appears to be unable to get any further. The tracking can also help your team provide some suggestions on how to break through the wall and keep moving forward.
Choose your fitness or yoga studio software with care. Remember that it's about providing support to your clients as well as managing your business operation. With the right program in place, you and your clients will be a lot happier.