Category: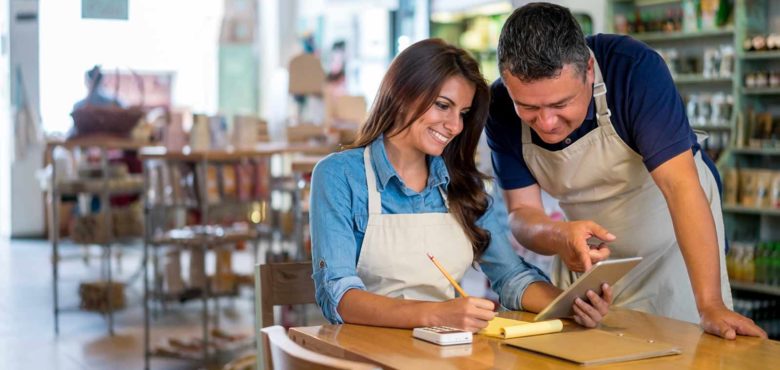 7 Sure Fire Ways to Make Your Small Business Stand Proud in the Crowd
Running a small business doesn't necessarily mean that you need to keep your goals small. You have every right to aim as high as possible and really make an impact on your target demographic. You shouldn't feel held back by the size of your business, especially when you have plans to expand your horizons one day.
Even small businesses need to find their own way to stand out, so you need to explore your options and use your experience to your advantage. When you are operating in a crowded market you have to be on you're A game when it comes to marketing, customer service and branding. Making your company stand out from the crowd can be achieved, as long as you open your mind to some of the following concepts.
#1: Perfect Promotional Tools
If you're heading to corporate events or business functions you need to think carefully about your promotional strategies. You don't want your brand to appear lacklustre and dull, so why not invest in a wall with your logo? This simple and eye catching technique can be designed with your brand in mind and you can even order multiple versions for different occasions. It can be very difficult to stand out at large event, so think carefully about the promotional tools you could use.
#2: Corporate Goodies
While the practice of promotional material may seem outdated in an increasingly digital world, handing out Promotional usbs and branded merchandise remains one of the best ways to spread the word for your small business. This is due to the fact the branded material can instantaneously help put your name on the map – drawing in all manner of new customers.  From confectionary to reusable tote bags, there are so many different corporate goodies for you to make the most of. Hand them out to your employees or give them away as gifts at events and your brand name will be out on the streets in a flash.
However, while promotional products or Company Swag is an effective marketing tool, it must be employed correctly if you wish for it to succeed. For example, you should try to provide your customers and employees with swag/products that are both useful and relevant to your brand. If a promotional product is not immediately useful, it's likely that it will just be thrown away without a second thought – meaning you are wasting your time and money in producing it.  For example, if you run a company within the health and wellness industry – you should ensure your promotional material aligns with this.  This means that you should hand out fitness tools and products such as custom yoga mats, as opposed to confectionary items which could convolute your overall message.  After all, you want the products to become synonymous with your brand – meaning they need to provide a potential customer with an idea of what you have to offer or the kind of services you provide.
#3: Wow with Your Website
If you don't have a smooth and sophisticated website, your competitors are soon going to overtake you. Catching the eye of your target audience is so important and it can only be done by a strong online presence. You want the process of purchasing your products to be simple and smooth, so consider hiring a professional web designer to gain that upper hand.
#4: Excellent Customer Service
It is a well-known fact that consumers can be instantly deterred from a company if they don't provide excellent customer service. Make sure you are always prompt when replying to emails and always handle queries professionally. If you can give them first class customer service, they will keep returning again and again. Word of mouth is very important for small businesses too. If you can acquire happy customers they are likely to spread the word to their friends and colleagues.
#5: No Gimmicks
Try to steer clear from gimmicks and cheap shots. You want to build a trustworthy and reputable brand that serves their customers impeccably. The more honest you are, the more authenticity you will be able to build for your brand. Don't try to sell something that you know you can't otherwise your business won't last for the long haul.
#6: Smart Social Media Campaigns
Social media is very important for businesses today. You need a consistent social media feed that attracts your target audience and provides worthwhile content. Seek out the advice from a social media consultant and you will be well on your way to standing out.
#7: Brilliant Branding
A strong brand will always clearly communicate what your business stands for and provides. If you don't use brilliant branding techniques for your small business, you are going to get lost in the crowds. You need to pinpoint exactly what your ideal customer is looking for. Understand their needs and give them a solution to their problems; this is the only way you are going to connect with them as a small business.
As soon as you start adapting to these techniques you will notice a lot of positive changes for your business. Instead of blending in with your competitors you will be able to stand proud in the crowd. Keep an open mind when it comes to altering your business techniques; you never know what will work for your company until you try it. As soon as you have mastered the ins and outs of your small business, you will be able to confidently showcase your strengths to your target demographic. Remember that these things take time, so don't rush into anything too hastily. Find your feet and adjust to the various methods mentioned above. Soon enough you will have built a strong business brand to be proud of.