Category: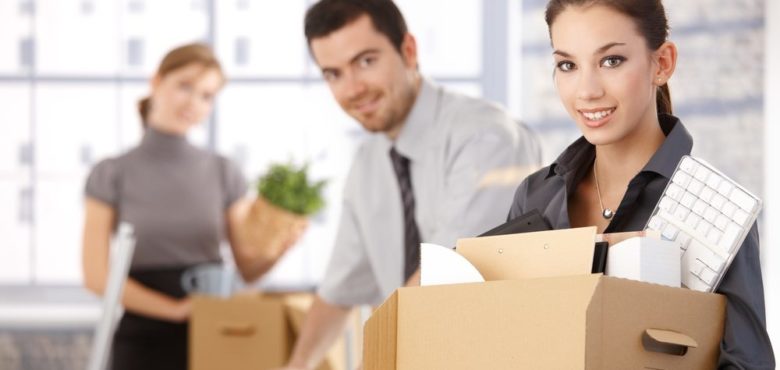 Helpful Tips for a Smooth Office Relocation
Even at the best of times, running a business is stressful. Although the role is rewarding, as well as incredibly exciting, there are many challenges you must face too. Relocating the company is just one example. Moving to a new office promises a chance to expand, along with other brilliant opportunities.
However, the process is highly involved and keeping the workplace safe for staff can be difficult. To plan a smooth office relocation, here are six helpful tips you must know.
Begin the Planning Early
A large project, like an office move, could take a while to plan. Leaving this process until the last minute will only cause mistakes, along with costly delays. Because of this, you must pick a moving date well in advance. Giving yourself a few months is helpful, but you'll benefit from more time. Start the planning process by writing a to-do list and then creating a moving timeline.
Speak With Your Team
The decision to relocate affects every member of your staff. While you have the power to choose the new location, they have no control. For this reason, you must give them time to make plans of their own. Some employees will move with you, but others will need to find new employment. Once your staff are aware of the relocation, you can begin delegating moving tasks to everyone.
Clear out Unwanted Clutter
Never take everything from one office to another. After all, you will have accumulated plenty of clutter in your time at the current business premises. This junk will make the packing, moving, and unpacking processes much longer and more complicated. That is why you should clear out anything you no longer need. This could include items like broken computers and old furniture.
Don't Forget About Technology
Every venture relies on technology in some way. When planning your office move, you must prepare for a smooth transition of computers, printers, and other essentials. A company, like richmondcomm.com will make sure that you have dependable office cabling while getting you up and running right away. This professional help can reduce company downtime, saving money.
Put Someone in Charge
Being in charge of the business doesn't mean that you should be in charge of the relocation process. Most entrepreneurs already have plenty on their plates, without adding the stress of an office move. Choosing someone you can trust to take over makes more sense. If there isn't anyone in your workforce that fits the bill, you could outsource the task to experts instead.
Make a Realistic Budget
Money is limited for every business, especially small ventures. Considering an office relocation is such an expensive project, you should definitely prepare a budget. If you're unsure how to do this, you can find advice at blog.mccoy-rockford.com. Make sure that you take every expense into account and make an emergency fund for any unexpected costs that might arise.
Moving to a new office space will never be a stress-free process, but following the advice above can make it a smooth one.