Category: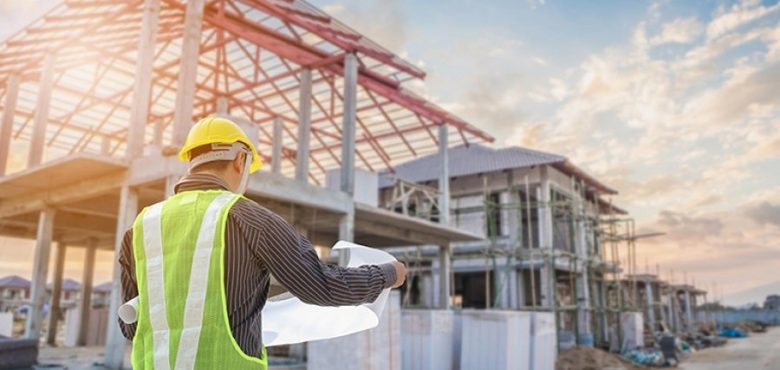 5 Steps to Better Efficiency in Your Construction Business
Learning to look after your business appropriately all depends on the industry in which you operate. Within the construction industry, there's a variety of components at stake. Construction site safety is one component, but when we're looking at operational efficiency within the construction industry, there are a variety of inputs and outputs like time and effort, not to mention the speed of service. So what does it really take to increase efficiency within the construction business setting? 
Emphasize Safety First and Foremost
It's no secret that construction site safety is one of the biggest pitfalls of any sector. 1-in-5 fatalities in the workplace occur on construction sites, which can be due to falls, electrocution, or being caught between machinery. This is why it's pivotal to focus on safety first. You need to do this by schooling up your employees in the right safety practices but also making sure that you are setting the example. When you are working in areas that are experiencing a lot of traffic, either foot traffic or vehicles, you need to utilize extra equipment, for example, temporary road work signs, as well as increase the workers' knowledge on-site in conjunction with clear displays. Your signs need to be displayed clearly, as this doesn't just protect your workers, but the public. Everybody needs to take precautions, and signs will make a massive difference here.
Using the Right Type of Technology
Technology covers a variety of components, of course, but when it comes to construction worker safety, you can use lone worker safety devices, but you can also streamline your operations through construction industry software. It's important to make sure that all of your workers are operating with a greater sense of efficiency. And this means that when you have software that can prioritize specific workloads, but also anticipate backlogs in the supply chain, you are working smarter rather than harder.
Regular Inspections
Safety is, of course, paramount, but as construction workers rely on the tools to get the job done, it is vital to inspect tools to make sure that they are not running any extra risk than is necessary. Equipment should be regularly inspected to make sure there are no defects or malfunctions. It's not just the responsibility of the employer, but the employee should also be expressing any concerns with defective equipment.
Clear Communication
Ensuring your organization is driving operational efficiencies is about effective constant communication. Communication is going to minimize any errors and misunderstandings, while also providing clarity for your team. Every employee needs to know what their role is, but you'll greatly minimize any idle time for the project. Creating constant communication, whether through walkie-talkies, team meetings in the morning, or just a debrief at the end of the day, is going to greatly reduce any downtime.
Managing Time Effectively
One of the biggest costs for any project is the lack of resources, and when you have a firm grip on the resources you will need to pay attention to the overall utilization rates, but also understand when your employees are overworking. There's a lot at play, and ensuring your operation is more efficient makes a massive difference.