Category: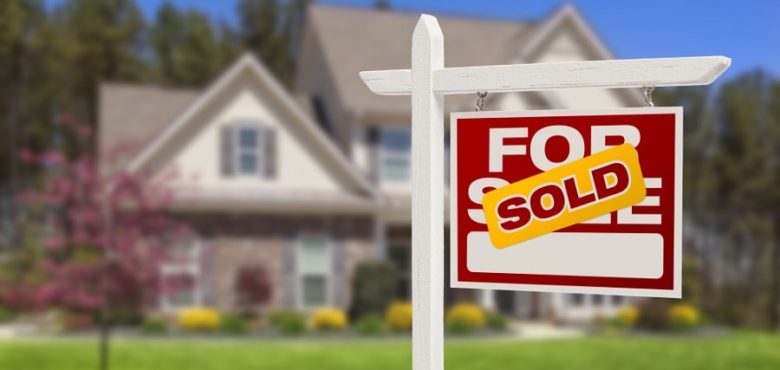 6 Easy Things to Do to Sell a Property Fast
Even though there are speculations that properties aren't moving as fast as they did in the last 8-12 months, the reality is property sellers are still selling their properties off pretty fast.
In fact, many real estate deals are closing within 25 days of listing, with sellers getting 20-50 percent over their asking price in some cities. Compared to an average of 140 days a decade ago, this is an incredible improvement. Most properties that sell quickly often have certain things in common.
If you want to sell your property fast like these properties, you should just replicate their process. This will make it much easier for the house to sell. In this article, we will explore these tips and show you the most effective ones. This way, you can just take the ideas, implement them, and go on to sell your home fast.
Build in a Fast-Growing City
For starters, your property needs to be in a fast-growing city or one experiencing an influx of new money and talents. If you can't afford to build in those cities, then, at least, make sure your property is in or near a good city with good livability factors or indicators –good jobs, schools, opportunities, healthcare, and so on.
You can't build a property in a city like Gary, IN or cities experiencing job loss and population decline, and expect it to sell quickly. You've got to go where the demand is.
Price It Competitively
According to Zillow, the national average price of a 3-bed residential property is around $225,000. Of course, depending on your city or state, property prices might be different. The important thing is to ensure that your property's price is competitive.
Carry out a price estimate or valuation of similar properties in your area or city and see if your intended pricing is at par with what's obtainable. Remember that just because it's a sellers' market, it doesn't mean that you can get away with steep prices.
Property buyers will end up skipping your property in favor of others if your property costs way more than other similar properties within your zip code, city, or state. If you're not sure of the best price to list your property for, consider talking to realtors or estate agents who specialize in your type of property.
For example, if you're looking to sell a commercial property, realtors like McGraw Commercial Properties will better serve you than realtors who specialize in residential properties.
Be Open to Lowering Your Price if Necessary
Flexibility is a key part of the real estate sale process. Most intending buyers will come back with a counteroffer after they're informed of your price and have done their inspections.
So, even though you have an ideal figure in mind, be ready to lower the price. In fact, many real estate agents will ask you for your ideal number and absolutely lowest number. This allows for some wiggle room in the negotiation between buyer and seller.
Plus, there's the extra perk of not having your house on the market for a long time. This is a largely understated part of the buying process. People look at how long a property has been on the market. If it's been on the market for too long, people start wondering what's wrong with the house –and you don't want that.
And even when you eventually come down on the price, people still worry that they might be getting a termite-infested property. In essence, you can't win with a property that's on the market for long.
List on Certain Months
There are conflicting opinions about the best time to list a property for sale. Well, this report shows that property sales are higher between the months of May and August, with June being the peak month.
This makes sense because properties tend to sell faster during the summer and fall than it does during the winter and spring. There's a weather component to the sale of properties. Always remember this and it will help speed up your property selling process.
Liaise With Real Estate Agents or Marketers
An oldie but a goodie, this always works. Handing over the sale of your property to a real estate agent is always a smart move because (they have the clientele, exposure, and resources to get more people to your property.
These professionals often have a large network of individuals who are often willing to sell properties. Plus, they already have a marketing process in place that makes it easy to get many eyeballs to your property and generate significant foot traffic to open house events. Also, they make the paperwork process very easy too.
For example, instead of drafting the legal and sale documents, realtors already have lawyers who can do that on your behalf. And buyers pay into an escrow account, so you know you never have to worry about costs and other expenses as they automatically handle all those deductions.
Use Other Selling Methods
There are private selling parties and pocket listings available in select areas of some cities, for certain property types. See if you can get in on these parties and have your property listed with them.
In fact, pocket listings are currently at an all-time high because of the frenzied real estate market. These are basically private listings that have not entered the market and are shown to select home buyers.
The only downside to this strategy is that it's often spread only through private forums, social media platforms, and chat apps, or plain old word-of-mouth. So, unless someone actually tips the buyer off, they may not know about these opportunities.
If you intend to go this route, the best thing you can do is talk to as many people as possible about selling your property. In fact, you can talk to real estate agents too, but specifically mention that you don't want the property to be publicly listed.
While it's unconventional, sellers and buyers have been known to reach a selling agreement in one afternoon, while the deal closed within a few days. Again, this method is unusual, but it's worth trying.