Category: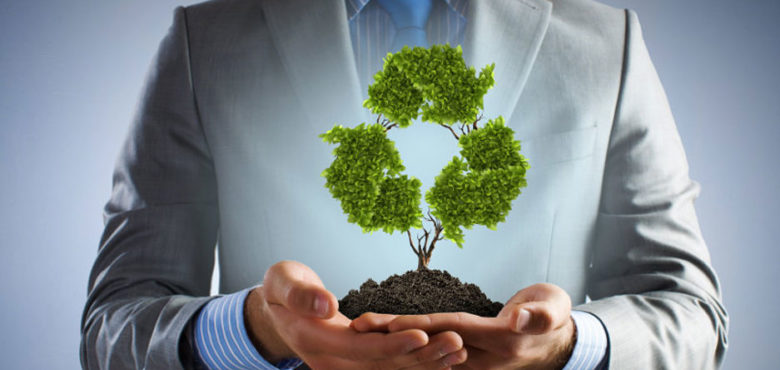 Sustainable Businesses Are More Successful, Here Is Why
Your company has probably already implemented resource conservation, environmental protection or sustainability projects. They may go beyond the simple financial aspects. These include social and environmental aspects too. Some small and medium-sized enterprises (SMEs) are motivated by environmental issues. Others work to conserve resources. Some may convert to green production in order to innovate and be more competitive. Sustainability indeed represents a competitive advantage for SMEs. Their smaller size and smaller workforce allow them more flexibility. It offers flexibility when it comes to building sustainability into their business. They adapt and respond better to changing markets. This has an impact on sales and the way in which customers/people view your brand.
SMEs represent 99.8% of businesses, 60% of jobs and 57% in the world according to a survey. They are essential partners of the country in its action against climate change. In the conservation of resources and in other areas of environmental management. Therefore when businesses put their minds to sustainability, they can enjoy even more benefits. Consumers said in a survey that their purchasing decision is primarily influenced by reputation. Including the company reputation (21%), word of mouth (19%) and brand loyalty (15% ). Only 9% of respondents indicated that the money spent on green advertising influences their decisions. Therefore, businesses need to adapt to sustainability, without compromising on quality or service. It can be done. You may have thought about all your waste going to landfill and it may worry you. Some landfills are different from others. You should click here for further information.
There are many models on how to formulate and implement a sustainable development strategy. There are models of businesses that we call "sustainable". There are also businesses that qualify as "traditional". We focused on two fundamental questions:
How does a "sustainable" company meet the conditions that allow this type of development? How is it integrated into its strategy and activities?
What specific elements are defined in the culture of sustainable businesses? And how do they differentiate them from traditional businesses?
Based on the data from many studies, you can redefine your business goals. You can take the necessary steps towards sustainable success.
First Step: Redefine the Identity of the Company
The redefinition of the corporate identity includes two elements. The involvement of management and the collaboration with external stakeholders. Although these elements are closely related, one can lead to the other. They can also occur simultaneously. To spark collaboration, leaders need to engage with groups outside their organizational boundaries.
According to data, leaders of sustainable businesses differ from traditional businesses. First, senior leaders of sustainable companies are seen as people who make their decisions based on a long-term vision. They have a formal orientation in min. They also know that the achievement of their sustainable development goals is important. They are more willing than traditional business leaders to take risks. They want to achieve their vision. 72% of sustainable businesses are willing to take calculated risks.  40% of traditional businesses are not willing.
Sustainable businesses also recognize that transformational change requires the implementation of small-scale initiatives. In contrast, traditional business leaders are more likely to engage only in small-scale changes. These may be things such as moving from an energy system based on fossil fuel and using renewable energy. It may also depend on implementing a new concept to reduce waste generation. These goals are more specific and clearly defined than some larger goals. They have "no net impact on the environment".
Codify the New Identity
The next step in moving to a sustainable business involves support. This is achieved through employee participation and implementation mechanisms, two closely related elements. Employee involvement is also paramount. The implementation of sustainable development requires behavioral change with employees too.  In order for them to agree to change their behavior, employees must be convinced that it is worth it. They must learn the benefits for them and the positives for the future. They need to understand the reasons for the change. They must believe in it, and recognize what they need to do to make it happen. Sustainable businesses are more likely to have a clear strategy for employee engagement. 72% vs. 30% of traditional businesses are the figures. For the employee engagement strategy to be clear and effective, the business model must be in place. The leaders must understand and be aware of the role of employees.
Sustainable businesses implement their engagement strategy by:
Communicating the importance of employee contributions to the business
Articulating the link between each employee's work and sustainability goals
Enabling cross-functional communications and the exchange of ideas
Why should businesses become sustainable? Sustainability is key for the progression of business. Here are the top reasons why it is beneficial for all parties.
Sustainability Is Becoming More and More Important
A recent study by Ernst & Youngon the subject of "sustainable corporate management" shows the importance of the topic. Especially for medium-sized companies. On the consumer side, the number is comparably high. five years ago, many people confirmed that they preferred sustainable products and services. So the change is very noticeable. In most cases, the consumers are likely to have conveyed the wishes to the companies. Today, the majority of consumers appear to be sensitized – but by no means uncritical.
Sustainability Strengthens a Positive Image
Sustainable engagement shouldn't remain the company's secret. Of course, there is nothing to be said against switching to green electricity. But the use of regenerative energy sources is also interesting as a marketing tool. In particular, the image of industries that work very energy-intensive has suffered significantly. The corporate image can be positively influenced by using sustainable energy sources.
Economical Use of Resources Lowers Costs
Sustainability in companies is not only important from a marketing point of view. This topic is a philosophy that has to be implemented holistically. Acting sustainably means looking at the conscious use of resources. This also extends to the use of electricity, paper, packaging – or the company car. Every company has the option to change.