Category: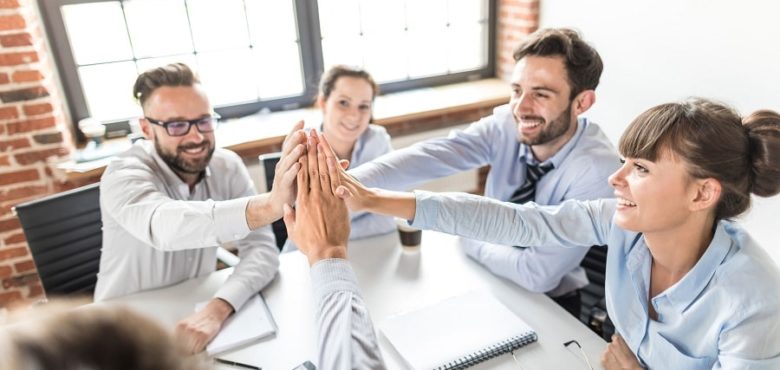 Creating a Sense of Community in Your Business
When it comes to running your business, you're going to want to make sure that you're running things right. And while there is no set right way of doing things, how you operate really does need to be right for you. If you feel like you're not quite there yet, you're going to have to think about what you can do to make sure that your business gets to where you want it too.
One of the ways that you're always going to be able to do that is by focusing on your people. Your team is so important to your business. They are your business! And so, you have to make sure that you're looking after them. Creating a sense of community can help to bond your staff and help them to do better by your business. Let's take a look at how.
Have a Positive Environment
For starters, it's always going to help if you can have a positive environment in place. Positivity can make such a difference to the spirit of your team. So if you know that you want them to feel motivated to work, you need to make sure that there's no negativity or bad environment in the office.
Encourage Open Communication
Community and communication go hand in hand. You need your people to get along well and talking can help with that. Having an open environment can help everyone to get along and make sure that support is there between everyone.
Have Fun Days
You'll then also want to focus on the different fun and team building days that you can have. Play games, raise money, wear HTV and make memories. Try to think of things that everyone will enjoy and that can encourage a sense of community among everyone.
Offer Great Incentives
Sometimes, you just need to make sure that you're incentivizing people. So think about the benefits or bonuses that you can offer. You might even want to think about different competitions or prizes that you can do. It might help people work better together and benefit your business.
Don't Forget Your Audience
But then also, you can create a strong sense of community among your audience and customer base too. This doesn't just have to apply to your staff. Your customers may love your business more if they feel like they have a sense of community with you too. You could create a cult following and allow your audience to feel more involved with the business this way. This can often mean that they are happier, their needs are met, and that they also buy more from you.
Creating a sense of community in your business can be so powerful. If you love the idea of building up a strong team and an unstoppable business, then you definitely need to take a look at the idea of community and how it can help to get you there.