Category: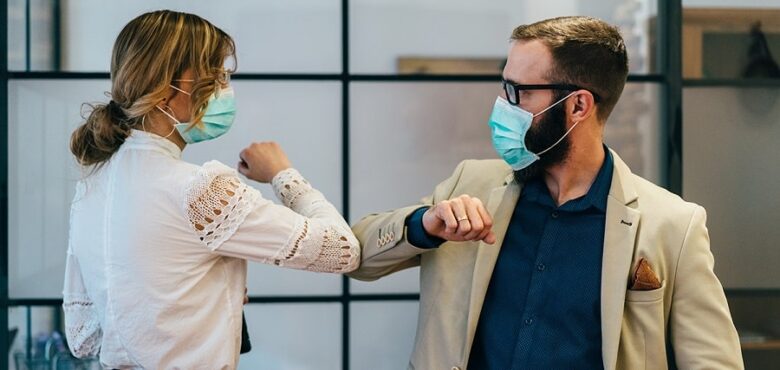 4 Steps You Must Take to Help Your Business Survive COVID-19
Are you worried about the impact that COVID-19 could have on your business? The unfortunate reality is that the coronavirus pandemic has already had massive negative ramifications for business owners. Many lost profits through the lockdown and others were unable to reopen once the lockdowns ended.
Various companies are still not prepared for further measures that might be put in place in the near future. That's why it's important to take the right steps with your company. Here are the choices we recommend you explore.
Get the Books in Order
It's fair to say that COVID is going to put businesses under immense levels of financial stress. Now, is definitely one of the worst times to have books that are out of order or spending that is out of control. You can avoid this by utilizing the right bookkeeping solution. As there are numerous options on the market, it's just a case of finding the service that works for your company.
Be Flexible
Next, you need to ensure that you are making your business as flexible as possible. Flexibility will guarantee that your business is able to adapt to the various challenges that you can experience on the market. This does include what could be quite a deep recession. To ensure that your business is more flexible, you might want to consider using outsourcing services. The right outsourced solution will provide the quality you need without the heavy costs that you must avoid.
Take Health and Safety Seriously
Similar to financial issues, now is also one of the worst times to have a problem with health and safety in your business. It's important to note that this goes beyond ensuring that the right social distancing measures are in place. You must make sure that every issue with health and safety is being dealt with the right way in your business model. Indeed, there should be a health and safety officer ready to check and correct any potential hazards that crop up around your company. A personal injury lawsuit will always come with massive costs and is the last thing that you need right now. It will also greatly damage your business reputation and cause customers to turn towards key competitors.
Get Insurance
Finally, it could be worth exploring your insurance coverage for your business. It would certainly be a smart move to think about the type of coverage that you have and whether it will protect your company from the greatest risks that you might face over the next few months and even years. Be aware insurance is available that could benefit your business in the event of another lockdown.
We hope this helps you understand some of the best ways that you can prepare your business and survive the challenges that COVID-19 will likely bring. If you take this advice on board, you will be in a far stronger position then a lot of your key competitors who may not be approaching this crisis in the right way at all.