Category: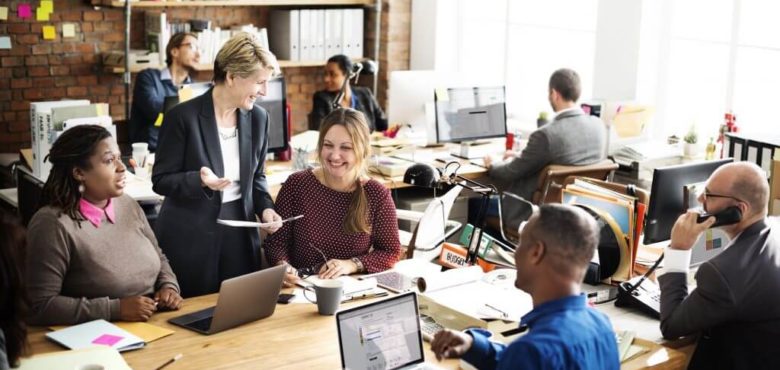 4 Great Tips to Make Your Staff More Comfortable
As a business owner, you will understand that one of your most important assets is your staff. To be able to retain the correct staff for your business, you need the right location, the right equipment, and the right atmosphere for them to feel like they are productive and motivated employees. A big part of that will be ensuring the comfort of the people who work for you.
Every single office space, whether commercial metal buildings for warehousing and manufacturing, or a cozy and sumptuous office on the top floor of a building, has to have a space that's comfortable for employees. You want people to walk in and feel that there is an unmistakable quality to the office that you are providing them. Let's be honest here, people work for you for eight hours a day – you want them to be comfortable, and you want them to keep coming back. Not only that, you want to be able to impress your clients when they come to your offices, too. Here are some of the ways that you can maximize comfort in your workplace.
Start by ordering the right furniture. The typical office environment of 20 years ago it's not the same as the office environment today. Instead of just having a blanket set off desks and chairs for everyone to work from, why not check with your staff to see what would make them the most comfortable? Some people prefer standing desks, others prefer chairs to allow them to kneel while they work. Either way, you need to make sure that all furniture is

ergonomically designed

so that people have maximum comfort when they're sitting and working.

Next, make sure that it is safe. From having somebody at the reception desk to check the visitors in the office to having the right CCTV cameras around the edge, you need to provide a safe workplace that mirrors health and safety law. Speak with your HR team to make sure that all of your staff are going to be able to come to work and be confident in their security. If you have a carpark, make sure that it is well lit, just as you would make sure any staircases and back corridors are well lit, too. Safety is paramount for people to be comfortable in their workplace.

Provide a break room for them. People are sitting in your office for eight hours in the day, they need somewhere to go and have a coffee or lunch. It's also a good place to have a few minutes during the working day to just take a minute and just breathe. A break room doesn't have to be a big space, it just has to be a space for your employees to rest.

Invest in a good cleaner. We all know what's going on with Covid right now, and while most workplaces are getting everybody back to normal – whatever that is – you have to make sure that your office is clean. That means putting in the heavy duty cleaning teams to get in and get everything clean for your staff to feel comfortable and safe.