Category: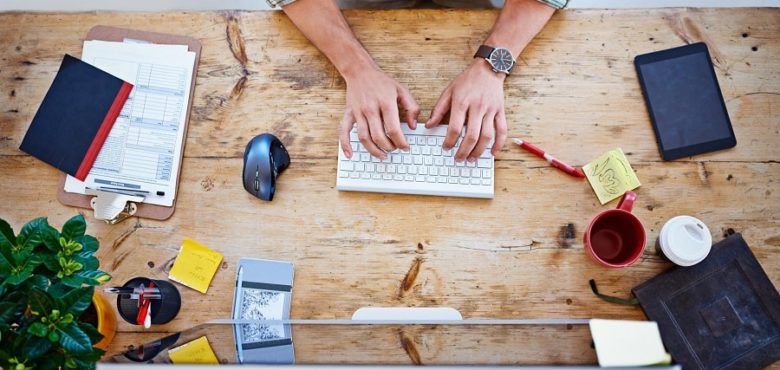 Key Steps for Building a Great Website
An online presence is a must for any business these days. But, of course, your website is the first thing people see when they come to your site, so it has to be perfect. However, building a great website takes more than just good design and clever marketing – it requires planning and execution.
It's essential not to jump into the project without doing your homework first. With all the different strategies out there that work for other businesses, which one should you choose? And once you've chosen one, how do you know if it's working? What are some of the critical steps in building a successful website?
This article will provide a simple framework for designing your site and give you some general tips on what you should do and avoid along the way.
#1: What Do You Want to Achieve With Your Site?
Deciding what you want to do may sound obvious, but it's definitely crucial. For instance, a website that sells products and services will differ from one that book appointments. What you want to achieve will determine its functionality, content type and the tone, and the call to action you need.
#2: What Is the Budget? Does It Match Your Objectives?
You need to budget and try to match your objectives accordingly. Be authentic and go with the budget that is within your finance limit. You can involve some parties to get the idea of the best within your budget.
Go with a clean outline of the requirement that they'll use to quote against. If you find it over-whirling, it is advisable to do it in bits. Don't struggle to do everything at once. You can even start with a page or two and be developing your site to fit your business requirement.
#3: Purchase the Correct Domain
A domain name can influence your site's ranking depending on its friendliness with search engine optimization. You can have a keyword related to your business as your domain name. Besides, your domain name should be easier for your audience to remember off-head.
For that reason, it should be simple to make it memorable. Ensure your domain name appears real to your customers and not spammy. Avoid suffixes like dot biz because they are a turnoff to customers. Domain names with numbers and hyphens are not appropriate – they may look unprofessional compared to the word-only domain.
#4: Get Reliable Hosting
You need to get a company to host your website. The hosting companies help in providing the servers and other services essential for your site to appear online. You may find hosting services from companies that do web design.
However, take caution as some companies outsource to a third party. In such a situation, you need to be sure who to reach out to if there are issues with your website, server, or database.
#5: Choose Web Content Management Software
With several open-source software available nowadays, you have a wide range of options to choose from. And the good thing is that many of these software is available freely and would only cost you a few bucks for add-ons. Some of these open-source software include Wix and WordPress.
One advantage of embracing open-source software is that you avoid coding a website from scratch. In addition, this software comes with different applications. For example, if you are doing E-commerce, you can go for software designed specifically for e-commerce.
#6: Decide on Plugins and Templates
Assuming you have done all the above steps, it's time to get a suitable template from an easy to use platform that's appropriate for your website. If you decide to go the open-source software way, it is easy to get a template.
These software have several designed templates that you only need to select and install. They are of several designs to ensure you get one that pleases you. Some templates are tailored to a specific product or specific while others are general.
Besides templates, there are plugins to improve the functionality of your website and make it easier to use. Plugins are available for free, and you can also pay for them because the premium one has proved to perform better.
7. Decide on Visuals
This is the stage where you need to decide how your website will look. Visuals include logos, the menu, and the information you need on specific pages. With most software, you have different options to set up your front page with different styles. Starting with the menu, you will get to choose the main menu selections and their submenus.
Consider how you organize and structure you website as this directly affects your website's flexibility. Regardless of the number of main menus, it is essential to consider scalability at a later date.
In conclusion, there are many steps to take into consideration when building a site. The more steps you take, the better your website will be. First, do your research and know what you want from your site. Then find out who is going to use the site and what they need. Lastly, figure out what you want your branding message to be and how that applies to the website.
Create an outline of all the pages you will need for navigation and figure out how they connect. Then Plan for content by choosing between themes, topics, and content formats for each page or post. By the end, you will have a website that fits your needs and that of your business.