Category: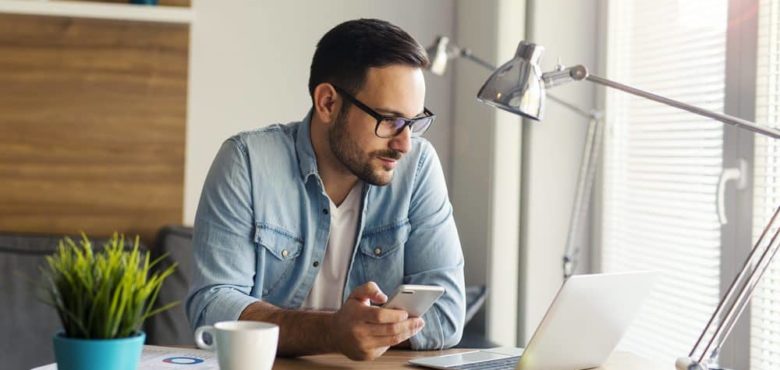 How to Stay Focused When Running a Business From Home
Many people are running their business from home for the first time right now, and the transition can be difficult. It's a lot easier to stay focused when you are in an office environment that is set up for productive work, but many people find that they struggle to concentrate and stay productive when they are at home.
Whether you are working from home for the first time or you are running a home business long term, here are few great tips to help you stay focused.
Set up a Workspace
If you want to stay focused, you need to set up a designated workspace in your home. If you try to work while sitting on the sofa, you won't really be in a working mindset and it's so easy to get distracted and switch on the TV. But if you set up a home office in a spare room or even just set up a desk in the corner, you will feel more like you are in a proper office and this will put you in the right mindset to work.
Stay Professional
When you are running a business from home, it's important that you don't treat it any differently to what you would if you were working out of an office. It's important that you stay professional by getting a dedicated phone number, dressing in office attire, and sticking to a normal working schedule. If you can emulate the office environment and culture while you are at home, you will find it a lot easier to stay focused.
A Change of Scenery
This one is a little more difficult at the moment, but as things start to get back to normal, you should consider a change of scenery every now and again. When you are struggling to concentrate at home, getting out of the house and working somewhere else for a while can make a huge difference. When they start opening up again, you should look into hot desking solutions at coworking spaces. You can rent a desk as and when you need it and work in a professional office space a few days a week. This is a much better solution than working in a busy coffee shop where there are a lot of distractions.
Remove Distractions
Speaking of distractions, you need to make sure that you remove them all when you are working from home. Working in a dedicated office will help you to avoid distractions from things like the TV, but you also need to consider things like your phone. It's so easy to waste a morning scrolling on social media, but you can download apps that restrict your phone usage. Be honest about the things that distract you and make sure that you remove all distractions, otherwise, you will never be able to stay focused.
Take breaks
It's easy to burn the candle at both ends when you're running your own business, especially one that's run from home. It can feel like every waking hour is a work hour, and you might find yourself doing far too much which can lead to burnout. Set your working hours and stick with them, take the breaks that you need and don't work outside of the times you've allotted for yourself. Find ways to relax and recharge- get yourself a hobby that will take your mind off work, or enjoy some music therapy which has been shown to reduce stress and anxiety (find out more about that here https://www.singularsound.com/blogs/news). Spend time with family and friends, and generally find balance so you're not all consumed by your work.
Working from home is always an adjustment, and it will take a while before you get into a good schedule. But if you follow these simple tips, you can stay focused and work productively.